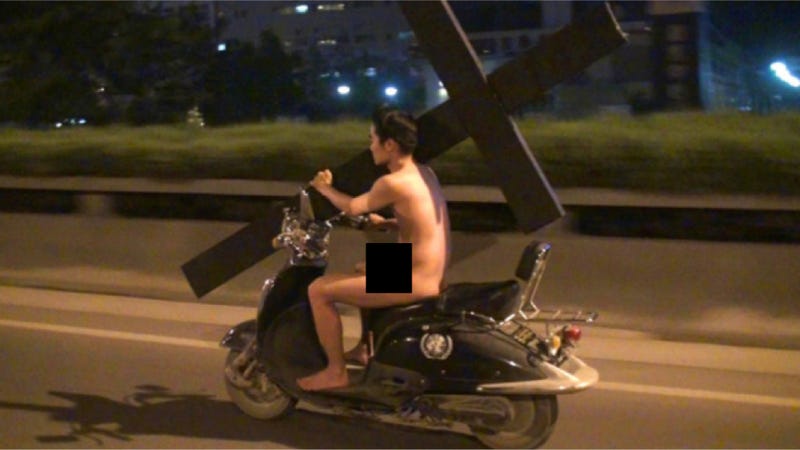 It's not everyday you see a naked man riding a scooter with giant cross.
Warning: This article has content some readers might find objectionable.
Last month, Kotaku brought word of a Beijing man who ran through the streets nude while carrying a sex doll. Online in China, the images soon went viral, and one Chinese blogger compared the incident to a real-life Temple Run.