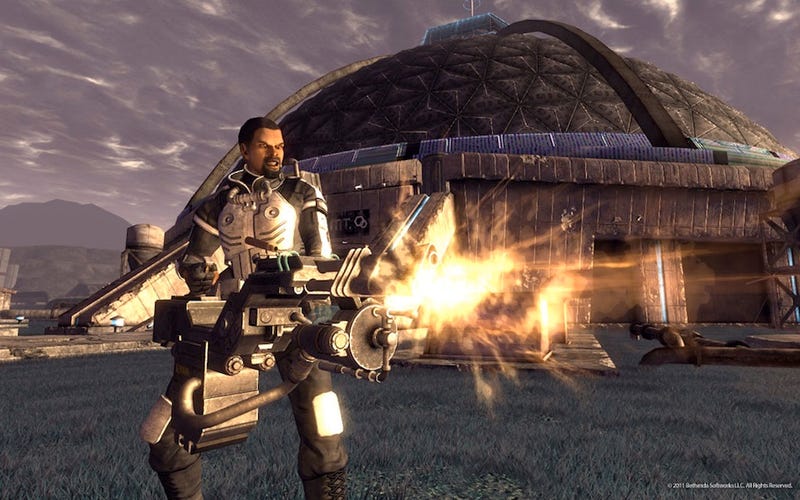 The rumor windmill spun out of control this week as a number of people speculated that Bethesda had shown their newest Fallout game behind closed doors at E3, but the publisher says that's just not true.
It started with a tease by 2old2play.com writer Derek Nolan, who hinted that he had seen something unannounced at Bethesda's booth during E3 in Los Angeles last week. Gaming forum NeoGAF picked up the tweets, and the breathless speculation began. An unannounced game? At E3? Fallout 4?
Fallout 4, of course, has not been announced yet, although Bethesda recently said that the Skyrim team has moved onto their next project, which many have assumed will be the next game in their post-apocalyptic open-world RPG series.