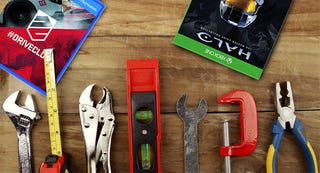 It seems these days that a big game just can't launch without some kind of technical issue. The accepted response to this by both consumers and the press seems to be "well, that sucks, but it'll probably get fixed soon". That's not good enough anymore.
I get that making games is hard. That publishers force deadlines on teams, that accounting for millions of players is rough work, that a myriad of technical complexities mean completely eradicating bugs is an impossible task.
As a paying customer, though, I just don't care anymore. Why? Because right now, the blockbuster video game industry is taking more than it's giving back.
Look at this year's big holiday releases. Assassin's Creed Unity has issues both hilarious and problematic. Call of Duty: Advanced Warfare has only just become playable on PC. The multiplayer portion of Halo's Master Chief Collection isn't working. And that's before you take into account Sony's Driveclub, a game that was broken for weeks.