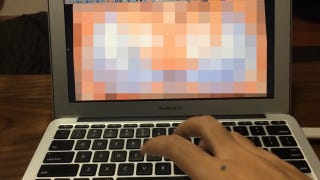 I'm not sure why they exist. But, as Japanese site IT Media points out, they do. And what's this tech demo called? "Oppai Motion," or "Boob Motion" in English.
Warning: This article contains content some readers might find objectionable.
As you can see in the below video, the demo uses the Leap Motion gesture input device to, I dunno, become abreast of the tech. Whatever the reason, the end result is pretty creepy!