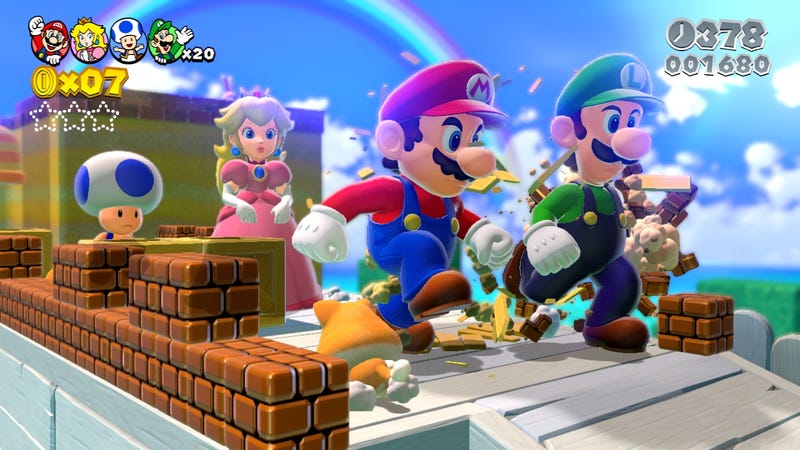 The upcoming Wii U platformer Super Mario 3D World, like many other Nintendo games, won't have online multiplayer. If you want to play with other people, you'll have to do it in the same room.
Well, I guess one person could grab the Wii U GamePad and move to another room, but you see what I'm saying.
This is an interesting decision, and it's something that the folks at Nintendo have discussed before. Earlier this year, Nintendo top man Shigeru Miyamoto cited latency as one of the reasons they hadn't added online multiplayer to Pikmin 3. They were much more interested in making multiplayer that people could play on a couch together, Miyamoto said.
So during a video interview at Nintendo's NYC-based HQ earlier this week, I asked Miyamoto if he had changed his mind at all for Super Mario 3D World, which comes out on November 22. Would he ever consider adding online multiplayer to a Mario game?