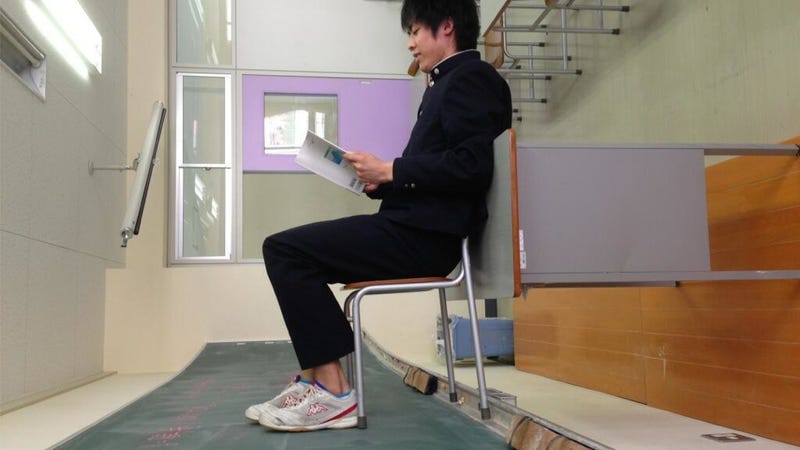 Online in Japan, teens often tweet things like, "I studied so much, my head hurts", "I studied so much, my nose is gonna bleed", or "I studied so much, I'm going crazy." But what about when you study so much, you can defy gravity?
For the past week or so, Japanese teens have been uploading photos of themselves sitting in chairs that are balanced precariously on desks. To accompany the images, they are writing things like, "I studied so much, I crossed dimensions", or even, "I studied so much, I turned into a god".
Note that a couple of the images were posted on Twitter, like this.
Yikes! This is definitely do-not-try-this-at-home territory. Personally, I think the images look better when they are rotated like such—but that's just me!
The meme looks to be somewhat inspired by an earlier camera trick, that turned lockers into a tower. This latest effort hasn't yet quite reached the viral heights of earlier schoolyard memes, but it certainly is striking.