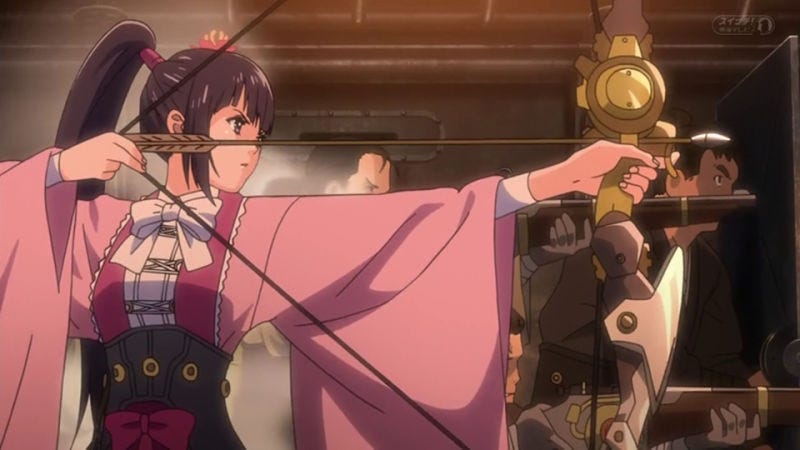 One thing that fascinates us about zombies is the absence of humanity—from both the dead and the living. This begets moral ambiguity, and upheaval of societal norms. For some, zombies may be overused but for me? I'm terrified of them. Kabaneri of the Iron Fortress sometimes feeds into my obsessions with the undead. And sometimes, not so much.

SPOILER ALERT for Episodes 1 through 6 of Kabaneri of the Iron Fortress. There will be no explicit spoilers for Episode 7 which aired two days ago.
I've seen my fair share of zombie apocalypse stories, and the one thing I look for in all zombies (and undead/zombie-like creatures) is their behavior. As far as 'zombies' go, the movie 28 Days Later has some of the scariest. The undead in that 2002 version of the zombie apocalypse truly frightened me for being inexplicably fast, and vicious. The transformation from human to Infected takes mere seconds to complete, and the quick loss of human sensibilities to nothing more than apparent blind rage and bloodlust was particularly anxiety inducing for me.

Kabaneri—currently airing as part of the Spring 2016 anime season—follows survivors in an ongoing zombie (known as the Kabane) apocalypse, set in a steampunk re-imagining of feudal Japan. The survivors live at fortified stations, connected to each other via a railway system. And among them are Kabaneri—beings who exist as neither human nor Kabane, but something in between. They have bodies of the Kabane but with fully functioning human minds.