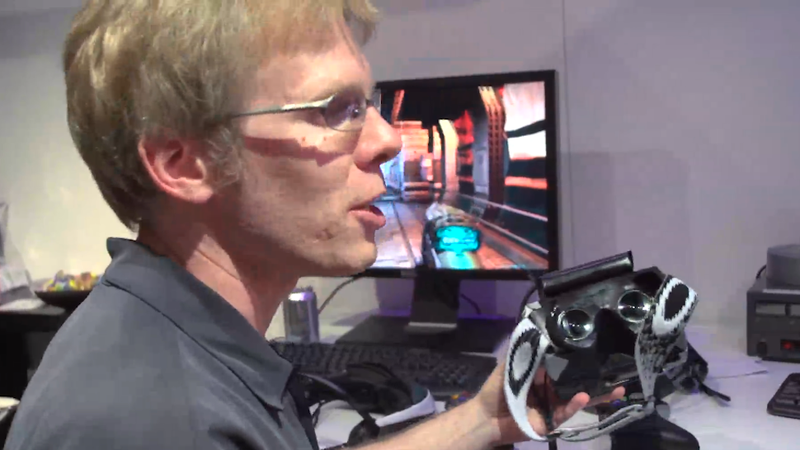 Legendary game programmer and Doom co-creator John Carmack is getting a new "full-time" job. He's going to be working as the head of technology at Oculus VR, the company behind the upstart Rift virtual reality goggles.
Is this the end of an era?
Possibly, though the situation is a bit confusing.
The word from the people behind Oculus is this:
John Carmack joins Oculus VR full time as Chief Technology Officer and will work out of Oculus' brand new Dallas office. Formerly at id Software, John is now full time at Oculus VR working on the Oculus Rift.
The word from Bethesda, publisher of id Software to Kotaku is this:
John has long been interested in the work at Oculus VR and wishes to spend time on that project. The technical leadership he provides for games in development at id Software is unaffected.
We're trying to reconcile the two, as it's unclear just what Carmack's role at id will be going forward. When asked straight-up if Carmack was gone form id, a Bethesda rep replied, "No, he is not."
UPDATE: Bethesda/id clarifies: "John will spend time working out of Oculus as part of his role with them, but he will also continue to work at id."
UPDATE 2: Carmack himself clarifies his priorities:
The new Oculus gig is a good fit, as Carmack has been vocal about his interest and support of the Rift. In fact, Carmack is the one who debuted the Rift to the press in one-on-one meetings at E3 2012.