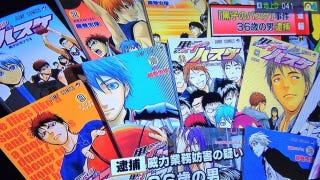 The threats. The scares. The toxic chemicals. The man allegedly behind all of those has been arrested.
According to NHK, police arrested 36 year-old Hirofumi Watanabe this Sunday. The Osaka resident was arrested for putting a container filled with a chemical that emitted potentially deadly hydrogen sulfide fumes at a Sophia University gymnasium in Tokyo in Fall 2012. Thankfully, no one was hurt.
Manga creator Tadatoshi Fujimaki of Kuroko's Basketball fame had attended the university.
At that time, a letter from the alleged attacker read, "I hate Tadatoshi Fujimaki, who is now a famous Sophia University alumnus. I wanted to take revenge on Fujimaki himself, but could not find his location. I had no other choice but to target here."