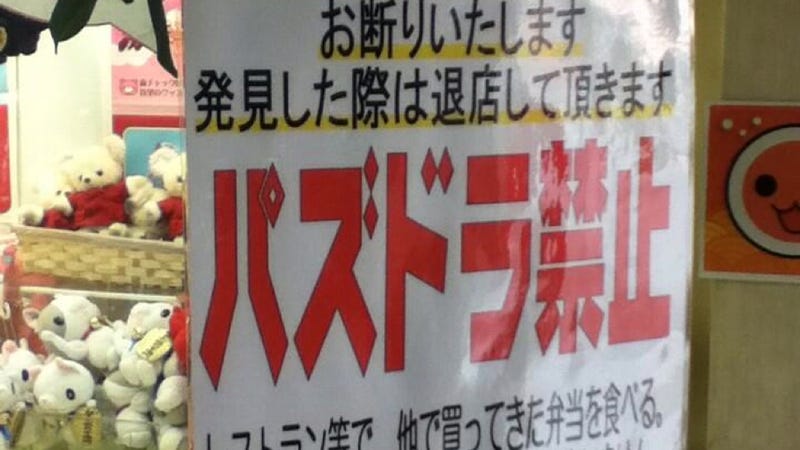 There appears to be a local arcade in Japan with one clear rule: If you are caught playing smartphone games, you'll get kicked out.
Spotted by Japanese Twitter user @komathi_eiki, the sign says that social networking titles and portable games are not permitted. Those who are discovered playing either of these will have to leave!
In big red letters, the sign reads, "Puzzle & Dragons Is Prohibited." Puzzle & Dragons is a popular smartphone game. It has puzzles and, well, dragons.