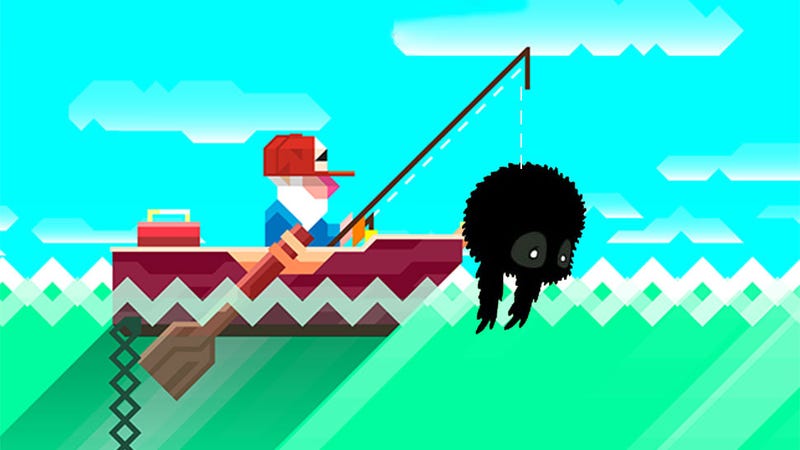 Every December the editors of Apple's iTunes face the monumental task of selecting two games out of the thousands released during the year to receive top honors as the Best of 2013. This year they chose ridiculously well.
I cannot link you to iTune's Best of 2013 feature — you'll have to go into iTunes on your computer or iDevice for that — but I can tell you the two games that received top honors this year are worthy ones indeed.
Our own Kirk Hamilton said of Vlambeer's Ridiculous Fishing, "Come for the fishing, stay for the uzis." And then stay longer to see the game awarded iTune's 2013 iPhone Game of the Year, beating out Simogo's ingenious Device 6 and Plants Vs. Zombies 2.