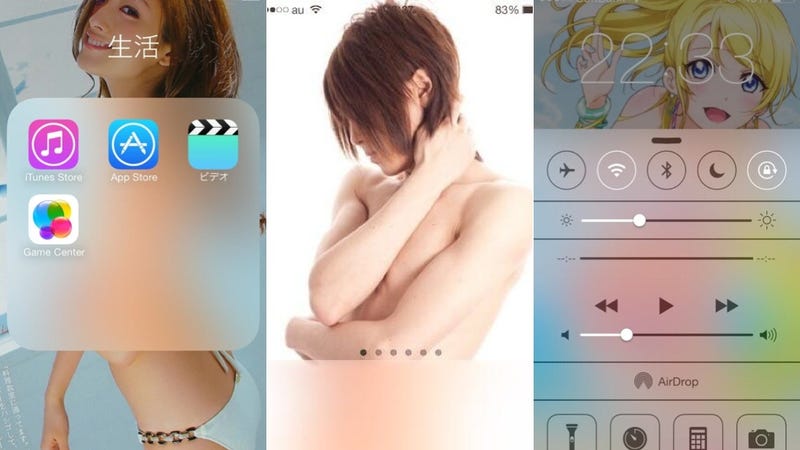 Apple's new iOS is more than a big leap in interface, it's also pretty. And in Japan, people are making it erotic.
Warning: This post has man butt.
While Western porn shows everything, Japanese pornography does not. Instead, pixels or blurred mosaics cover private parts (read more as to why here). Online in Japan, people have noticed they can create a somewhat similar effect with iOS 7, using the interface to make images unintentionally sexy.
If you've downloaded the new iOS, you'll know that it has a "frosted" or "blurred" design motif, which Twitter users in Japan are using to add Japanese porn style mosaics to their backgrounds, covering up the naughty bits.
Here's a sample of images, as well as a male tush before and after shot.
In case you missed it, our colleagues at Gizmodo reviewed iOS 7, also providing video impressions, listing everything you need to know and even giving useful set-up tips.