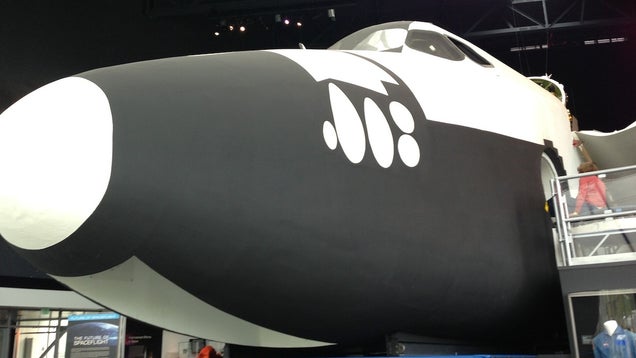 S
During a trip to Seattle last week, I spent a Sunday afternoon checking out the inside of a space shuttle cockpit. This was one of the coolest things I've done in a while.
I took the tour at Seattle's Museum of Flight, a Boeing-backed museum that's just extremely cool. I mean, look, they have a room filled with this: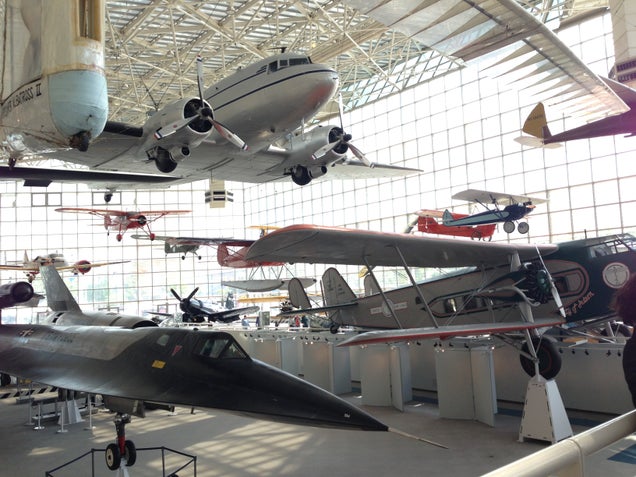 S
---
And this...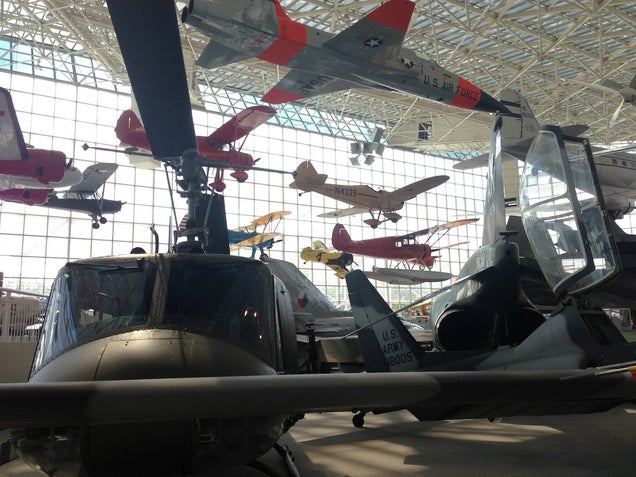 S
---
And, of course, this...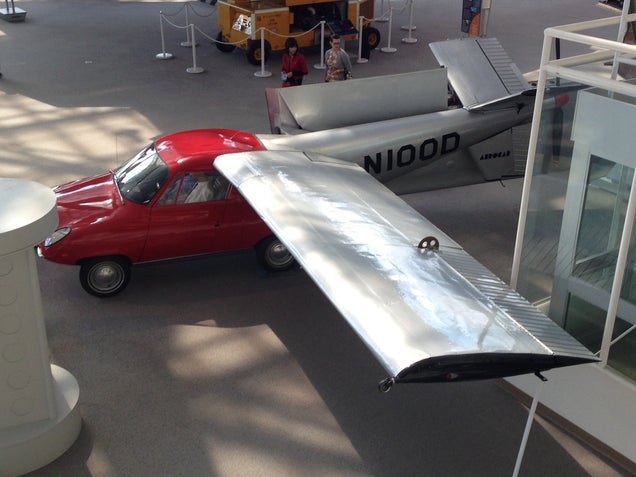 S
---
A museum like that deserves a space shuttle or something that might even be cooler than a space shuttle, a space shuttle trainer...
See, other cities in America received space shuttles last year. That's nice. Those cities got actual spaceships. Seattle got a full-scale training spaceship that used to be in Texas. Every astronaut, the Museum of Flight tour guides told me, trained in this thing.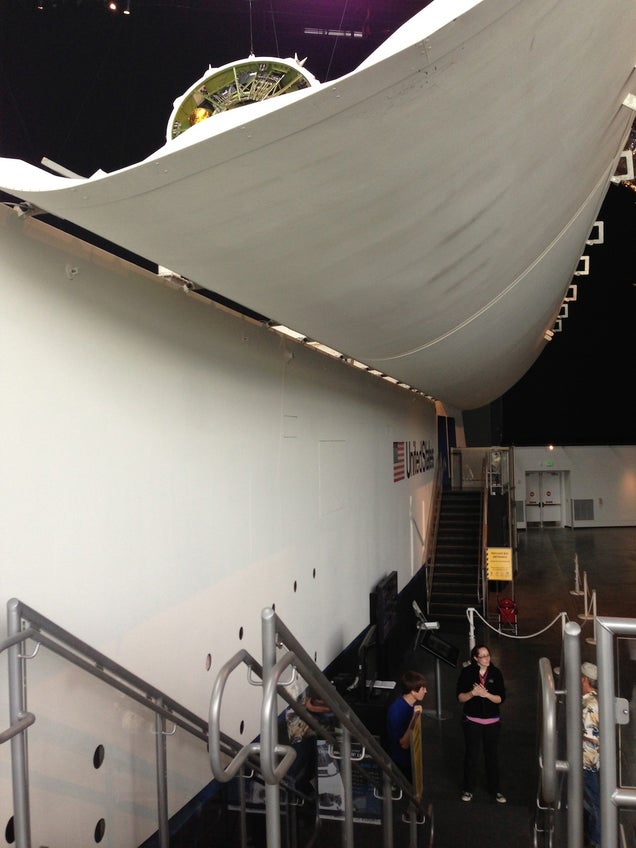 S
---
Here's the advantage of your city getting a space shuttle trainer instead of a space shuttle. Regular people like you and me get to go inside.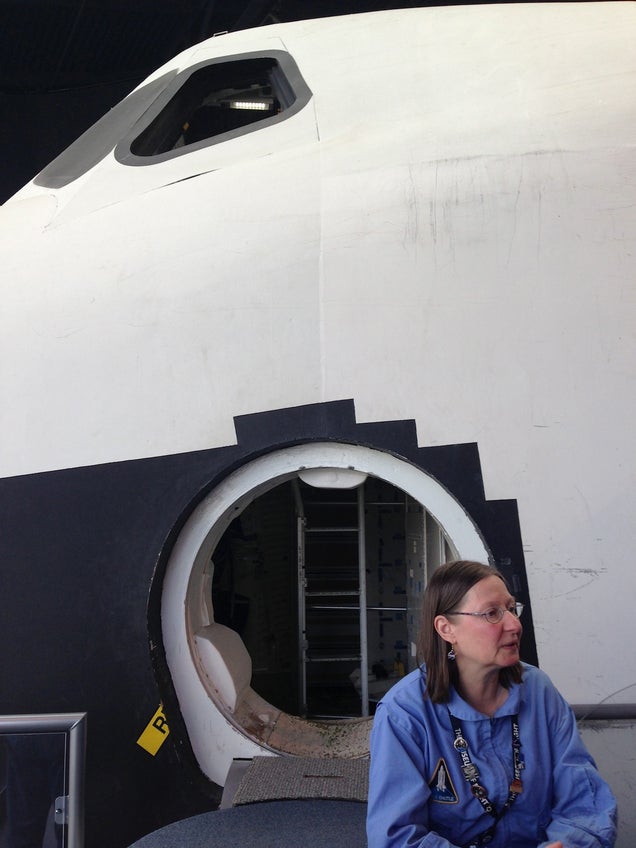 S
---
You pay extra for this. A whopping $10. Totally worth it. You crawl in and can access two of the three levels inside the command module. The command module is where the seven astronauts in a shuttle crew sit during take-off. Then, for two weeks, it's where they eat, sleep, work and go to the bathroom. It's cramped in there and probably makes them ache to go outside.
I crawled in and first went to the top level, where the pilot and commander sit during take-off along with two others astronauts.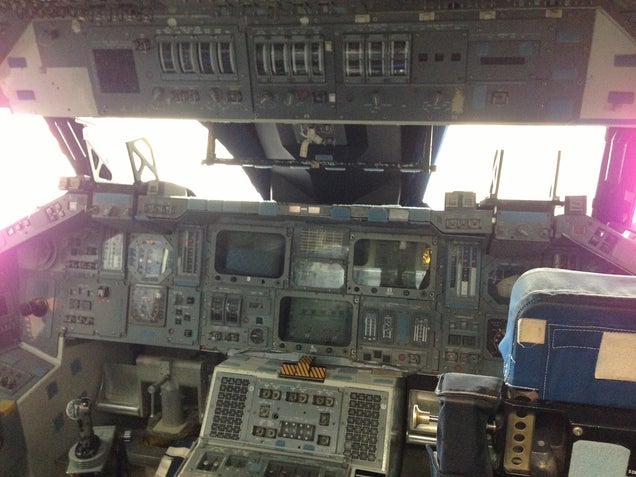 S
---
It's pretty high up.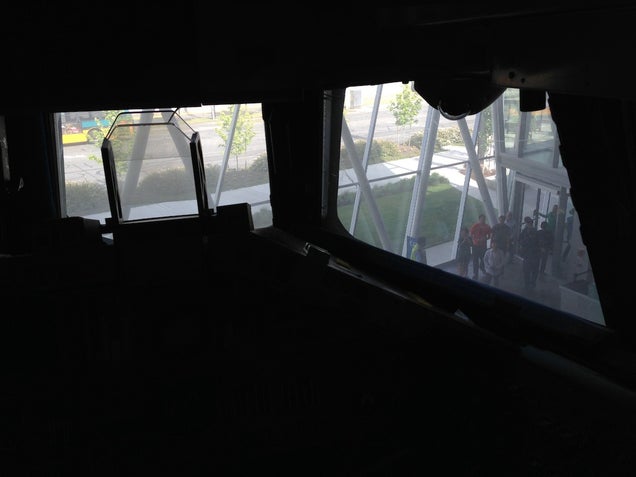 S
---
It's also really tiny. I'm barely 5'6".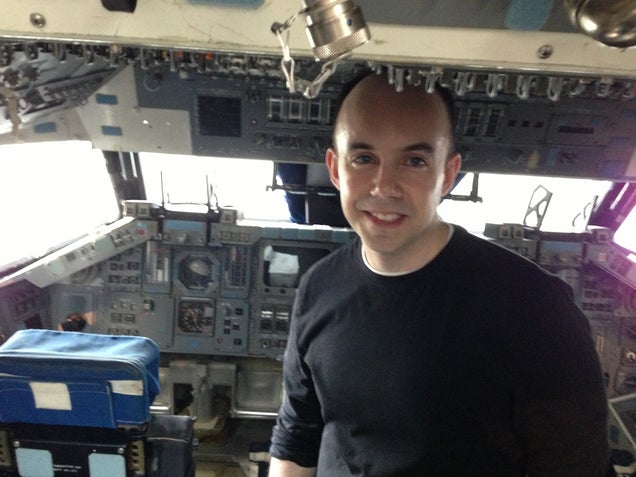 S
---
Let's take a look at some hastily-shot video. The tour guide wanted me to go downstairs. But I had to shoot this for you fine folks.
---
Could you fly this? Could master all 2,100 switches and controls...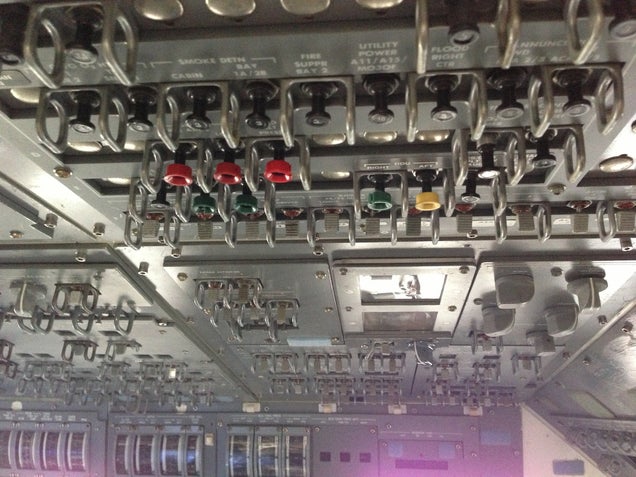 S
---
The shuttle's flight controls are duplicated for the pilot and commander. Then there's a third set behind them, facing the opposite direction. That's for when you're docking with the International Space Station. You know how that is.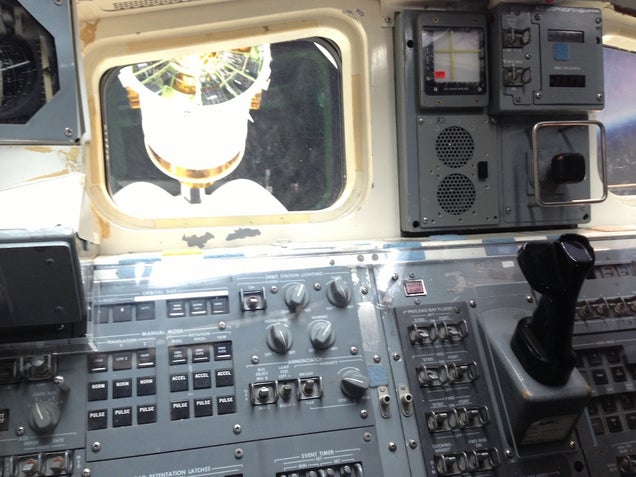 S
---
To the right of that are the controls for the Canada Arm. Check out the Canadian Flag. Oh!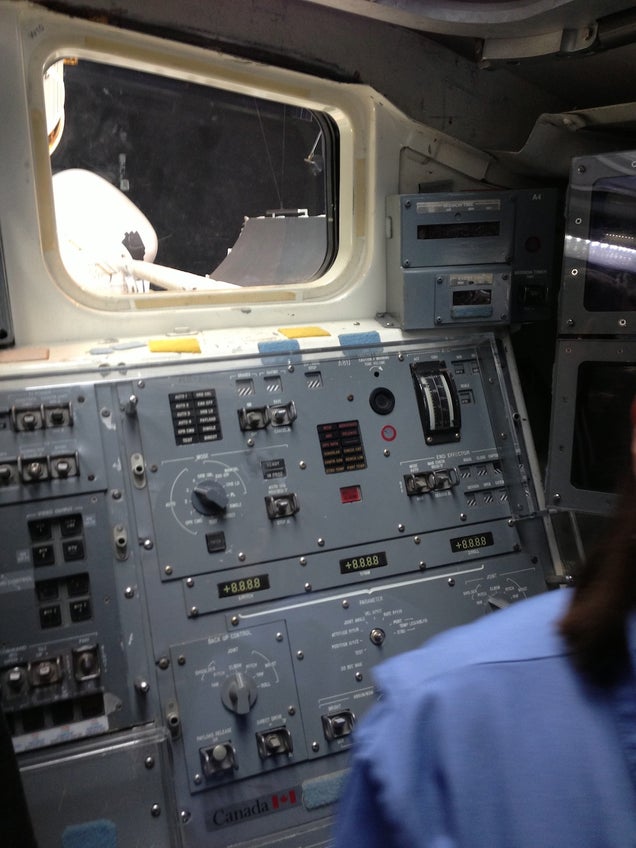 S
---
That's no movie set back there, by the way. That's the rest of the shuttle (trainer).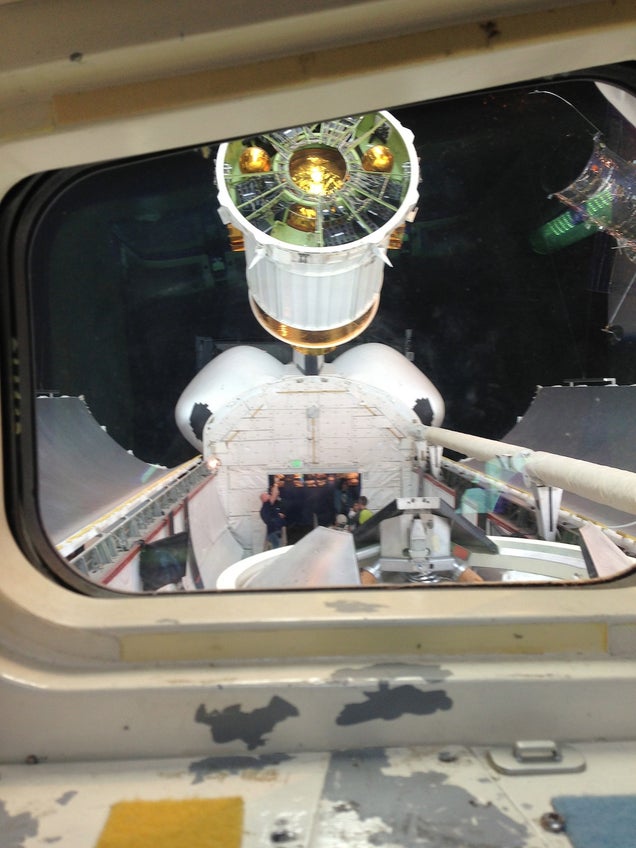 S
---
That's the cool stuff upstairs. The next level down has higher ceilings but isn't exactly a luxury suite. It's so cramped that I couldn't get a good shot of the whole tiny space. Here I am in what's about half of the room: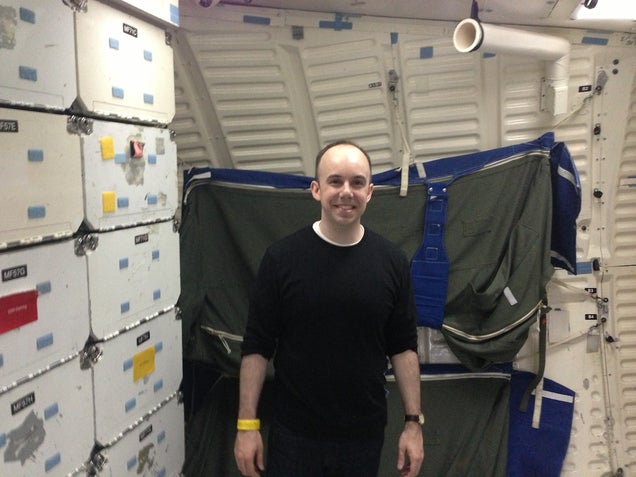 S
---
Check out this kitchen...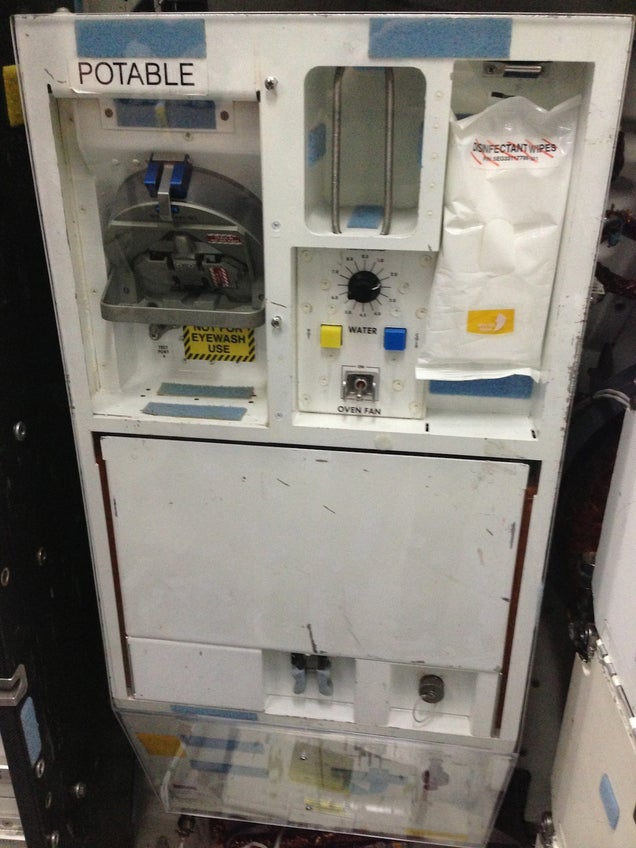 S
---
What's fancier than that kitchen? This bathroom. A guide told us that micro-gravity makes going to the bathroom a 45-minute process...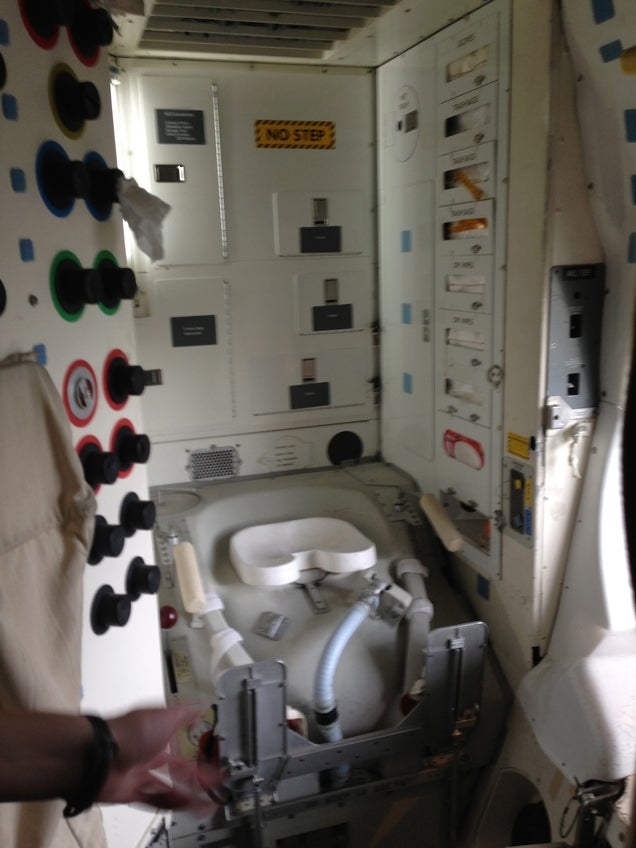 S
---
Here's where you'd sleep...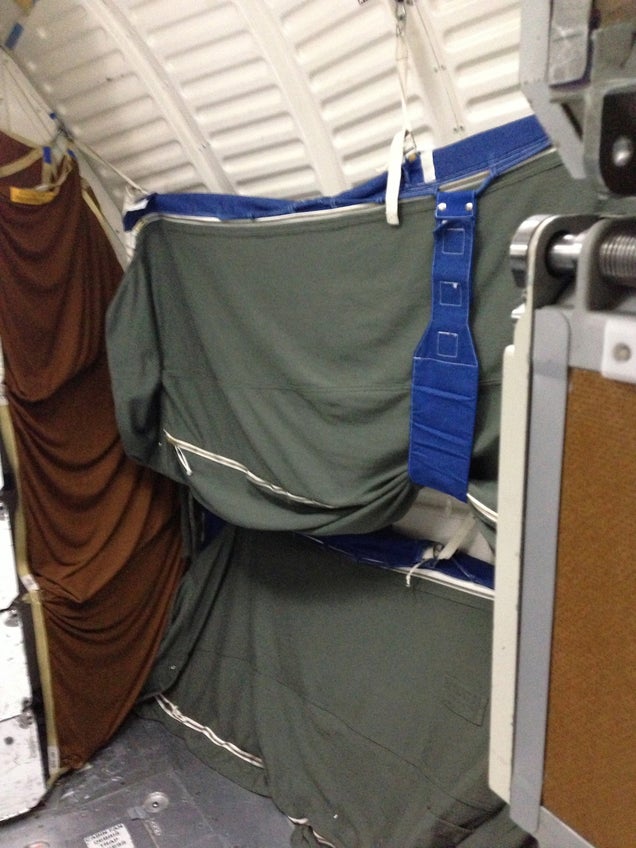 S
---
You may have noticed colored squares in some of these images. They're velcro patches for attaching tools, lest those tools float away. The patches are color-coded to identify whether the tools attached belong to NASA or private companies.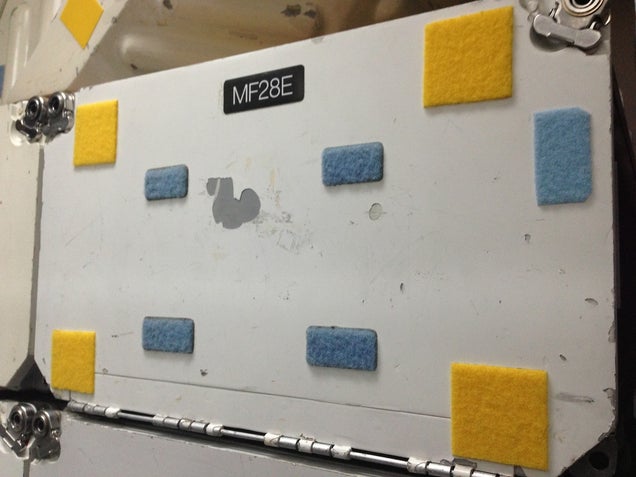 S
---
When it's time to go to the cargo bay or up to the ISS, astronauts go though this little hole: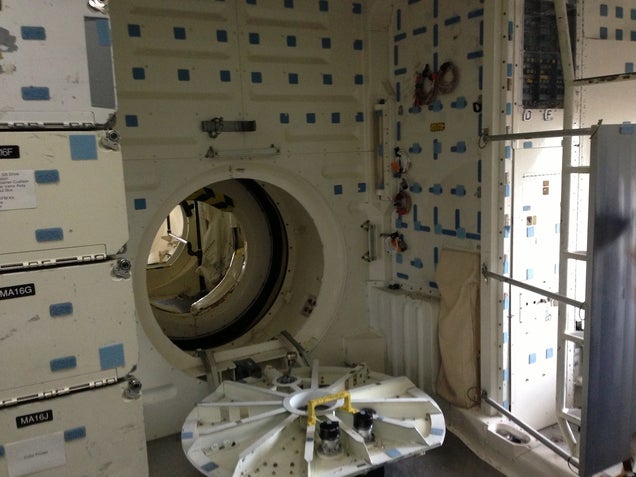 S
---
On the other side, they wind up here...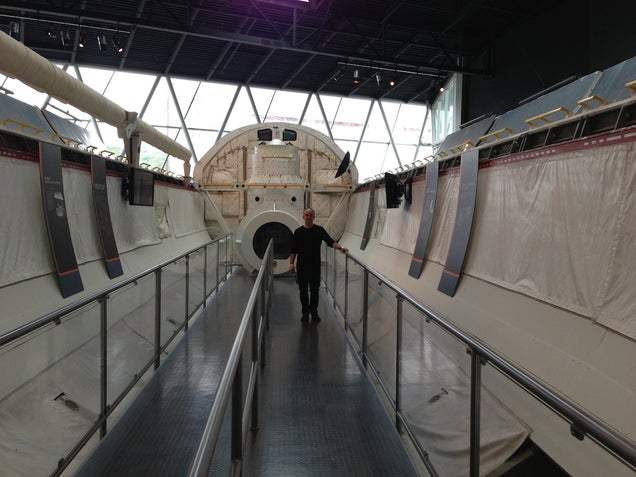 S
---
Reverse shot of that. Notice how the cargo gets way more room than the astronauts? The shuttle was made for hauling freight.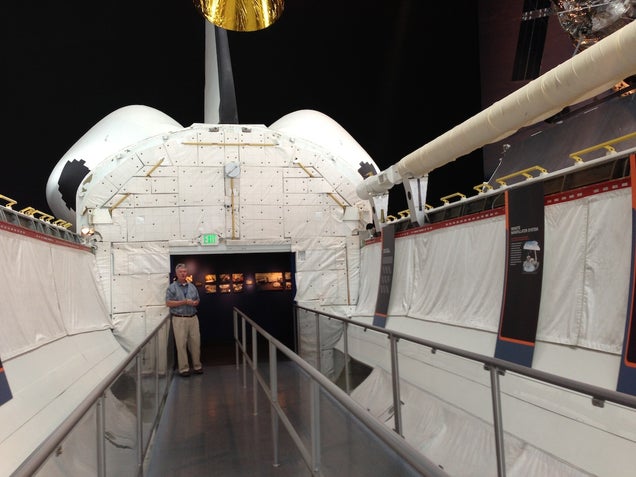 S
---
The Canada Arm is thicker than I thought it'd be...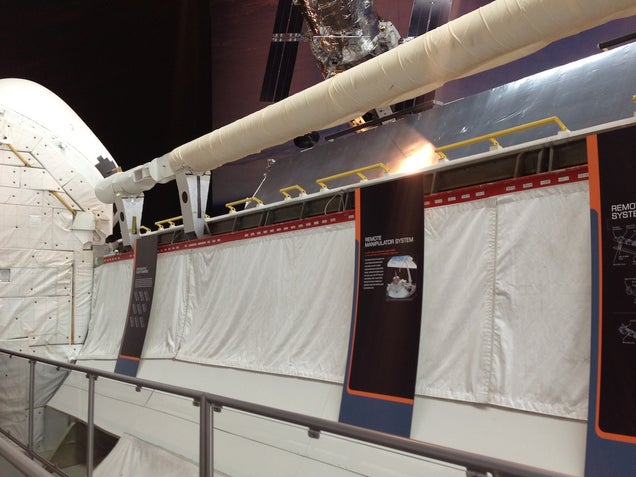 S
---
That's pretty much the tour.
You can walk around and see some related exhibits. Video game fans might even spot a familiar face.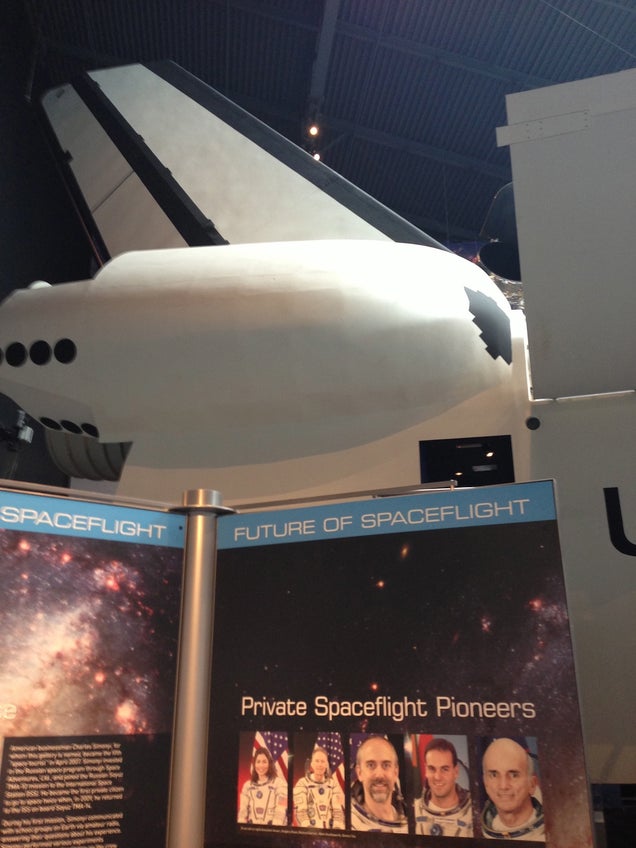 S
---
I highly recommend that you check this out, too. If you're in Seattle, go!
To contact the author of this post, write to stephentotilo@kotaku.com or find him on Twitter @stephentotilo