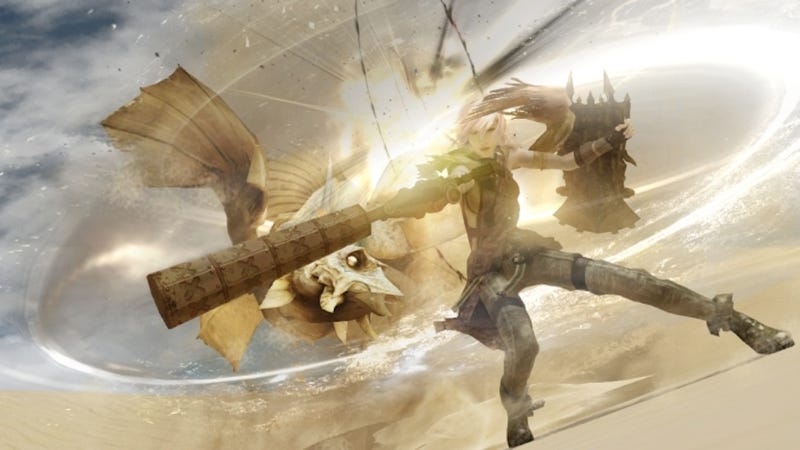 My first hands-on session with Lightning Returns: Final Fantasy XIII and its interesting new combat system was, fittingly, lightning quick.
Just a few minutes at the end of a long night of seeing the stacked upcoming line-up of Square Enix's (and pals Deep Silver's) next games: the Deus Ex iPad game, the new Thief, the new Saint's Row, a game called Murdered.
The clock was ticking, Square's showcase, held in a hotel in Santa Monica a few weeks back, was nearly over. It was almost midnight. I was nearly a pumpkin. In the game the world is going to end in 13 days. In my favorite game ever, The Legend of Zelda: Majora's Mask, the world will end in 72 hours. Time limits were top of mind. Lightning Returns, Square's next big role-playing game, was just sitting there.
You know, I was expecting more of an action-RPG. When the game was announced in August, the detail that stuck out to me was that, as we wrote at the time, "Character control will be more dynamic. She'll be able to hang off ledges, pull herself up, jump, duck behind corners. You'll be able to move her around in battle, a first, they said, for the series." I was hoping that one of the things I dislike about many popular role-playing games—how the playable characters tend to feel like game-board tokens and don't feel like they're physically part of their world—would be remedied in this new game.