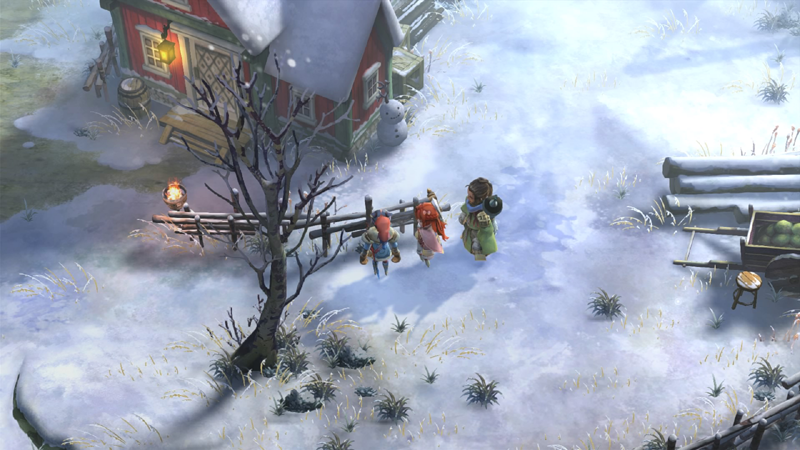 The ever-present snow in I Am Setsuna gives life to cute snowmen with askew smiles. They may be found tucked away in corners of quiet villages, near wells or behind NPCs' houses. The snowy scenery is just one charming aspect of its world. But the game's not all a wonderland.
During my first few hours with I Am Setsuna, there was nothing that truly excited me. By the end of the journey, that's largely how I felt as well. With a combat system that pays tribute to Chrono Trigger, Setsuna is designed to evoke nostalgia from an era of games that mostly bypassed me until later in life. At its core, the story borrows from Final Fantasy X.
On paper those ideas sounded like wonderful, sure-fire hits as both games are ones I immensely enjoyed. In actuality, Tokyo RPG Factory's first game, left me with mixed feelings.