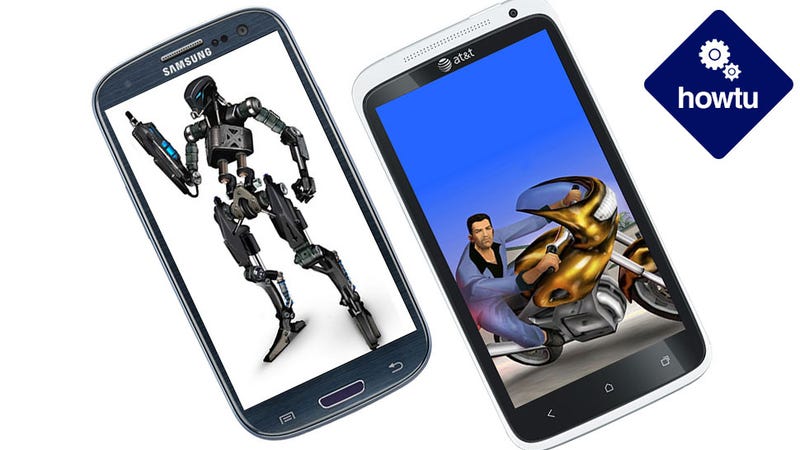 Your Android phone isn't just for widgets, talking, Google Now and photos. It can also be one of the world's best gaming platforms, if you're willing to spend a little time on it.
Once the domain of tinkerers and super-nerds, Android devices have exploded in popularity over the last couple of years, spurred on by the emergence of superphones like the Samsung Galaxy S 4, HTC One and Google's own Nexus 4.
Despite this increase, there remains the perception that - at least in terms of gaming - Android phones are somehow a step behind the iPhone. That things like piracy, a lack of apps and convoluted system specs are hindering the development of games on the platform.
I'm here to tell you this is bullshit. Chances are that if you own an Android phone, and picked it up within the last 18 months, you've got in your pocket a silent killer in terms of portable gaming.
Below you'll find four steps you can follow to turn that humble little smartphone into something a little more gamey.
1. USE GOOGLE PLAY
Well, duh. But if you're a new user, or someone contemplating making the switch, this is important.
Android users have a bad reputation for pirating software, including games, and in many ways that's a fair assumption. Pirating games for the platform is way too easy.
Don't be that guy.
Be the guy that visits the newly-redesigned Google Play Store (Android's equivalent of Apple App Store) and sees that, hey, nearly every big (and small) iPhone game is there too. Just as cheap. Just as plentiful.
To get you started, here are ten of the best games available in the store.