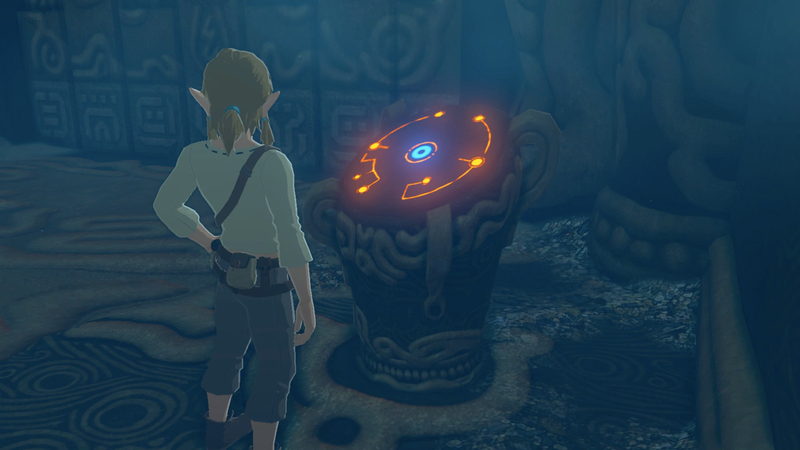 To make a game as massive and astounding as The Legend of Zelda: Breath of the Wild, the developers at Nintendo needed to take a lot of experiments. As a result, they left a lot of ideas on Hyrule's floor.
Unlike other Zelda games, Breath of the Wild won't give you access to environment-altering items that you gradually acquire as you make progress. Instead, the game offers four core "rune" skills: bombs, a magnet, a time-freezing stasis ability, and the ability to create a pillar of ice out of any body of water. You'll obtain all four of these runes during the first two hours, in Breath of the Wild's opening area, and with them you can solve any puzzle in the game.
But how did Nintendo decide on those four? During an interview at the Game Developers Conference in San Francisco last week, Breath of the Wild director Hidemaro Fujibayashi told me about some of the other ideas they'd tried over the past few years.
"Hookshot was [one] we experimented with and tested, as well as [the] Beetle from Skyward Sword," Fujibayashi said, referring to the flying mechanical insect that you could use to grab items and drop bombs on enemies. "After a lot of experimentation and testing, we weeded out all the ones that had potential to detract from the gameplay and enjoying the game. What's left currently, the four items, were really what would draw out the fun of the game."
During their original experiments, they played around with allowing Breath of the Wild players to obtain objects within dungeons, as you could in previous Zelda games. They even tried the Link Between Worlds approach, although that was a little limiting.
"We did at one point test what it would be like to be able to obtain some of these abilities in some point in the story," Fujibayashi said. "But when we do that, you are pigeonholed into having a specific order of dungeons. We did have ideas [that] if a certain dungeon needs bombs, for example, we might put a little bomb icon on the dungeon walls or somewhere on the ground."