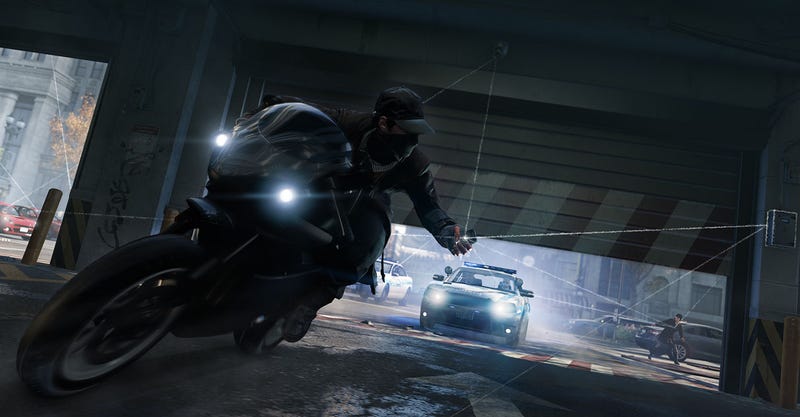 Grand Theft Auto V is so well-made, so visually impressive—even on my creaky old Xbox 360—that it could crush any excitement I might have for any other 2013 open-world action games that are set in big cities and let you steal cars and cause mayhem. There is that risk.
And there I was, yesterday, with a chance to play November's Watch Dogs running at a demo suite in a hotel in New York City. I think it was the E3 build that the game's senior producer, Dominic Guay was showing. Looked next-gen but, frankly, GTA V looks pretty close on current-gen.
I had been so, so, soooo interested in Watch Dogs. For quite some time.