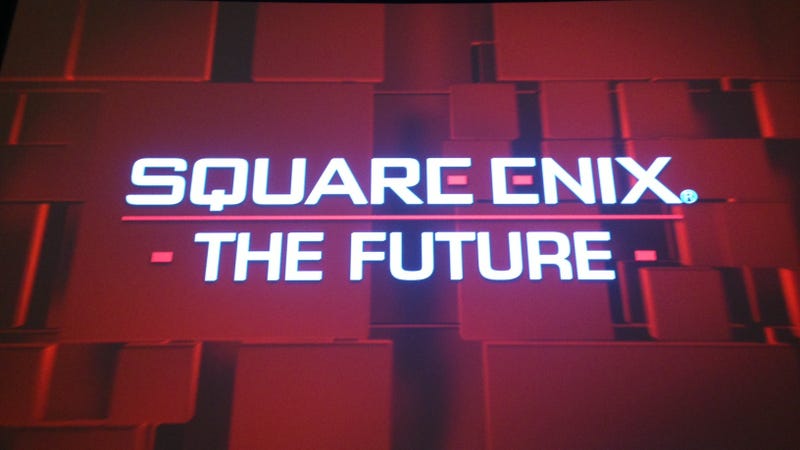 I'm at a press conference all about the future of Final Fantasy and Kingdom Hearts and who knows what else. Here we go....
I'm one of about 200 people in a conference room at the Marriott near E3.
They've got banners here for Final Fantasy XV and Kingdom Hearts III.
But we're starting with Naoki Yoshida, producer of Final Fantasy XIV. A Realm Reborn comes out this August. 27 for PS3 and Windows; 2014 for PS4. We're watching a long trailer that includes airship captain Cid Garlond. Yoshida had wanted us to take note of how good the game looks despite being an MMO. And, yes, it looks like a PS3 game, I'd say.
"We believe that while an MMO RPG, Final Fantasy XIV retains the heart and soul of a Final Fantasy game," Yoshida said. "We can say with confidence that a Realm Reborn is the highest-quality MMORPG you will find on the PlayStation 3." Data from PS3 version can be carried over to the PS4 version.
And that's it for FFXIV.
Time for FFXV. We're seeing the trailer from last night. The trailer had shown a modern setting, what looks like real-time combat.