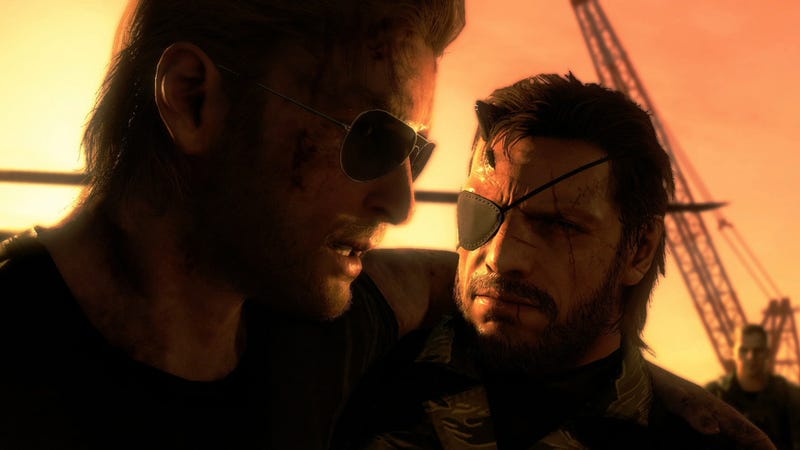 Excited about Metal Gear Solid V? Wondering when the main part, The Phantom Pain, is coming out? Game creator Hideo Kojima recently named a launch window for the game. It's incredibly vague.
Hideo Kojima was in New York for the release of the PlayStation 4 earlier this month and was approached by Weekly Famitsu about Metal Gear Solid V. When asked why he was releasing the prologue separately from the main game, Kojima replied, "The main game –The Phantom Pain – is extremely massive and is still going to take a while. I discussed the situation with the marketing team and after much deliberation decided at least to let people play the prologue."
Initially, Kojima intended for MGSV to be released as a single game, but apparently after showing the Fox Engine demo and periodically releasing information on the game, many fans seemed to fall under the impression that the bulk of the game was already completed. Kojima found himself receiving constant requests to hurry and release the game, and rather than prolonging the wait, he opted to give people an appetizer before feeding them the main course.