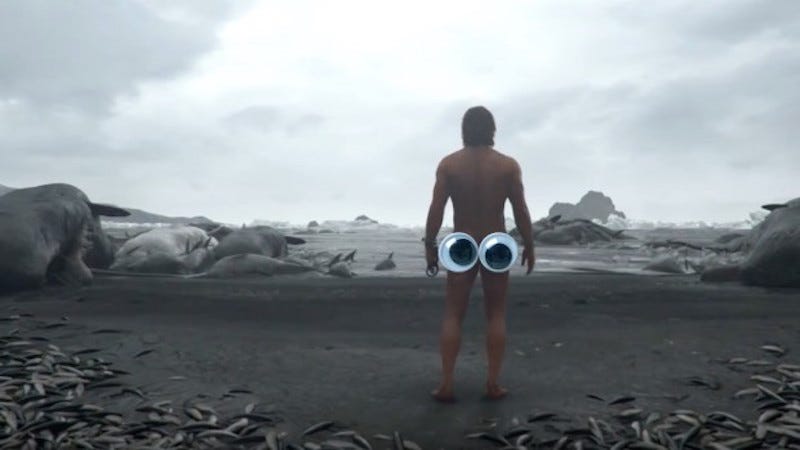 E3's press conferences are great for showcasing all those fancy-pantsy new games but, more importantly, they're also an invaluable source of the most glorious corporate folly: a place to revel in poorly-conceived skits, mirthless misfires and moments of such inexplicable lunacy that its impossible to see how anyone ever thought they might be a good idea in the first place.
This piece originally appeared on June 15, 2016, on Kotaku UK.
Ubisoft has, traditionally, been the crowned king of E3 What the Fuck (see, among many other examples of beautiful gallic excess: Mr. Caffeine and that time it decided to throw live rabbits at the audience several years ago), but that hasn't stopped others publishers from joining in the fun. Off the top of my head, we've seen Nintendo's legendarily awkward Wii Music drum solo, whatever the hell Microsoft thought it was doing here, and that time Sony entirely lost the plot.
Thankfully for everyone, E3 2016 has also had its fair share of bewilderment-inducing moments, which means we get to indulge our favourite past-times of i) chortling at corporate idiocy and ii) compiling that most delightful of journalistic devices: the list! So, without further ado, here's our run-down of the most baffling, confusing WTF moments from this year's E3.
---
AMD's CEO holds two graphics cards in the air for an uncomfortably long period of time
This one came our way courtesy of PC Gamer's PC Gaming Show, in which Lisa Su, CEO of AMD, took the perfectly innocent idea of a graphics card comparison to rather-too-literal extremes.
---
Random actor introduces FIFA 17's story mode with a bad soliloquy
If you want to announce a brand-new story mode for your hugely successful footie game, fair enough. It's a decent enough idea to be worth dwelling on for a spell. EA's decision to kick off its reveal with a random actor waffling on for a minute, pretending to be a character we hadn't yet been introduced to, however, was perhaps one of the more baffling ways to get proceedings underway.