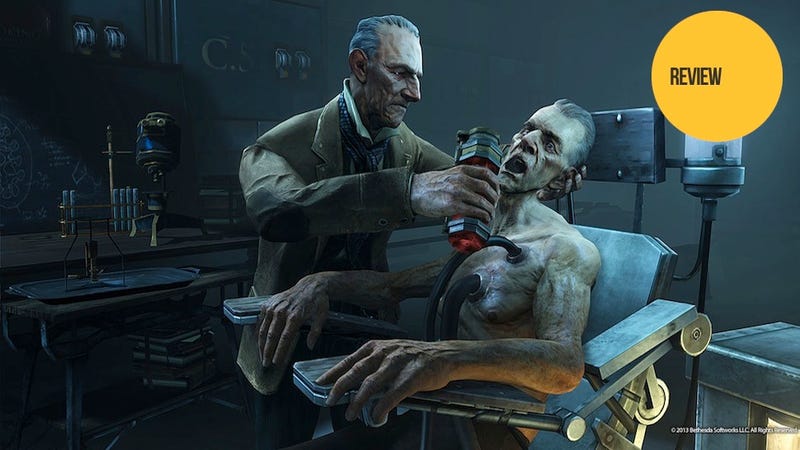 Dunwall is a hard city full of hard people—a plague-rotted concrete prison inhabited by exhausted souls who regularly seem shocked that they're still alive.
It's easy to forget, while stalking rooftops and slashing your way through Dishonored's starring city, that Dunwall only exists when you're in it. No people reside here; there are no homes or streets beyond the ones you get to visit; the citizens don't eat or sleep or kill when you're not around. That gang war between the Hatters and the Dead Eels? Irrelevant when your machine is turned off.
Yet... the illusion is so adroitly crafted, the city so wonderful and horrific, it feels like every time you visit, you're just getting a slice of what's there.
Last year we saw Dunwall through the masked eyes of the disgraced Lord Protector Corvo; this time around we're hanging out with the assassin who framed him, Daud. The downloadable Brigmore Witches, out today, is the second half of Daud's story, which began with The Knife of Dunwall earlier this year. The gist: Daud killed the Empress; feels bad about it; is visited by the deity-like Outsider, who tells him to go out and discover the mystery of Delilah.