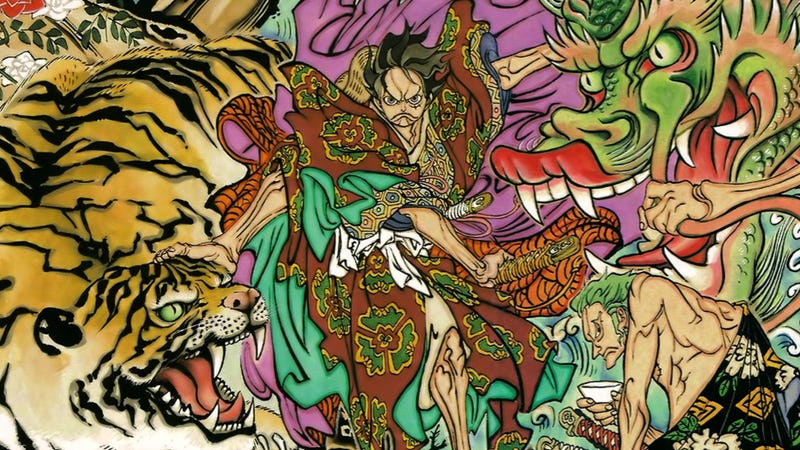 One Piece creator Eiichiro Oda has been accused of copying others before. So please don't be surprised that people online in Japan are doing that today.
Above you can see the cover for One Piece Chapter 526, which was titled "Adventure in the Great Prison" and released in 2008. 2008? Goodness.
And now years later, it seems, someone on 2ch, Japan's largest online forum, has gotten around to posting an compilation image that shows how the cover totally copies the great Japanese artist Kawanabe Kyosai.
Below, you can see how Oda was supposedly inspired by the 19th century artist, blatantly stole from him, or a bit of both.
On 2ch, some people seem to think this is okay—that this is an homage—and chided folks for hating on Oda. Defenders pointed out that, sure, the composition was similar, but it wasn't a copy. "It's not like he's tracing," one commenter wrote. Others, however, thought it was indeed a rip-off.
Previously, Oda was called out for "copying" Disney cartoons. And there, there was that compilation of real-life people who might have inspired One Piece characters.