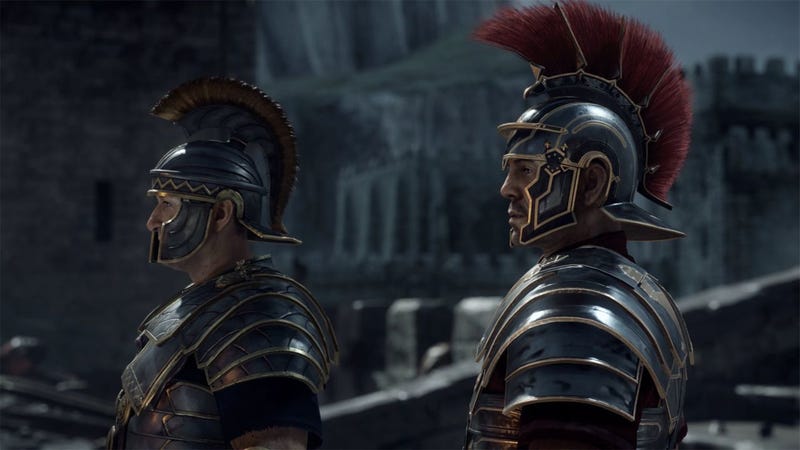 After a couple of weeks of silence, we're finally hearing from people who worked at Crytek, the game development studio where more than 11,500 dinners were proudly served to "crunching" developers. Two people on the game are saying that Crytek is a pretty good place to work, despite a recent controversial Tweet about those dinners sent out to hype their Xbox One launch game Ryse.
"The initial tweet phrasing was really boneheaded," said PJ Esteves, a design director on Ryse who works at the game studio Crytek during a recent showcase for the game in San Francisco.
He's talking about this Tweet...
But, he added, "We've worked really hard because we love the game, not because has told us 'you have to work hard to finish this'." He called the game "a labor of love."
The Ryse Tweet made the rounds of the gaming Internet last month and was mocked online by game developers and members of the media for seeming to be proud that the game's creators had to "crunch"—that is, had to work extra-long hours in a manner that some in the industry say is needed to make great games but that many others say is harmful to people's lives and is unprofessional. Despite debate around whether or not developers should spend long hours making the games we know and love, Crytek and Microsoft remained mum about the Tweet at the time.