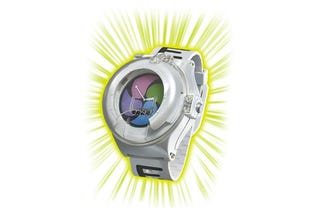 You know the routine. New popular toy comes out. It quickly vanishes from store shelves. And when it's finally in stock, you gotta line up. That was this morning, but with a slight twist and months of waiting.
After breakfast earlier today, my whole family—all five of us—piled into the car and headed over to a very local Toys R Us in suburban Osaka in attempt to buy a Yokai Watch watch.
Right now, kids in Japan are enamored with Yokai Watch. They love it! The anime and games have become incredibly popular, for the time being, even appearing to challenge Pokémon's hold on cute monsters.