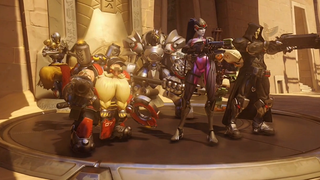 For the first time in many years, Blizzard announced a new franchise today: meet Overwatch, a team-based multiplayer shooter with Pixar-like graphics that will enter beta next year.
The game looks great. It's a PvP shooter with unique character classes, very reminiscent of Team Fortress 2. Here's the cinematic trailer:
For a full look at all of the announced classes, check out our breakdown.