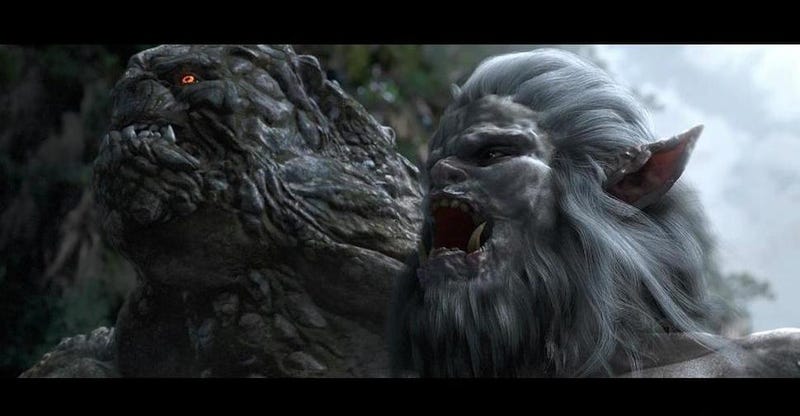 Journey to the West is a classic Chinese tale that has been retold millions of times. It's been referenced by a variety of media, from the movie the Forbidden Kingdom to even Dragon Ball. But despite all the awesome adaptations of the main subject, Tencent's Asura Online might just be the coolest one yet.
Released in early September, Asura Online takes the player into a Chinese-themed fantasy world of humans and demon beasts. At the forefront the humans and demon beasts are at war with each other. This is also where the game's name comes to play. "Asura" in East Asian cultures normally refers to demigods, and in this world, where the Monkey King is a key character (who himself is a technically a demigod) there actually may be demigods.
Initially the game starts off with a long opening sequence, created by the ever masterful Wolf Smoke Animation Studios, in which humans and some weird kind of blue beast monster fight against the demon beasts. About halfway through, the player creates a character and goes through a small tutorial of sorts. Then the game finishes the intro with the demons losing the war.