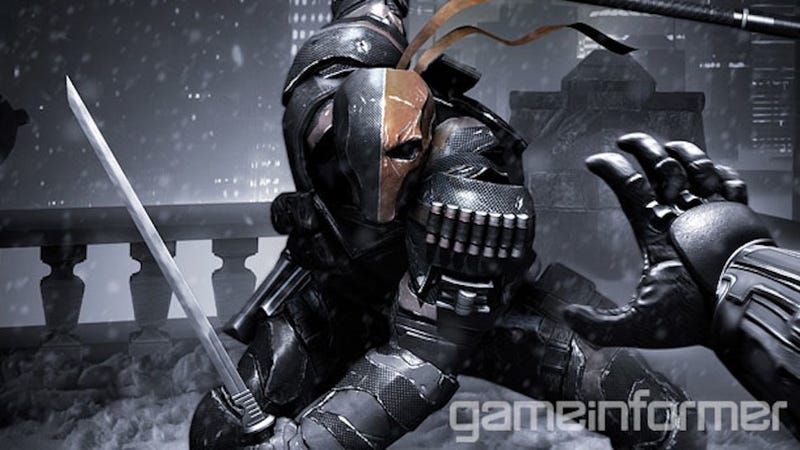 The newest Batman game will have a multiplayer mode, we've heard from two independent sources.
Batman: Arkham Origins, a prequel announced earlier this month, will be the third game in the Arkham series, and the first to have any sort of multiplayer, according to our sources. We've also heard details about at least one multiplayer mode from a tipster, although we haven't been able to confirm them.
In early March, before Origins rumors started swirling, we heard from a tipster who claimed to have details about the Dark Knight's newest game. The game would be called "Batman Origins," he claimed, and the box cover would have a snowy, Christmas-themed background. We couldn't verify any of the information he gave us, so we sat on it.
Then, a couple of weeks ago, Game Informer revealed their cover for the April issue of their magazine. It's Batman: Arkham Origins, and the cover is indeed full of snow. The game is set during Christmas Eve.