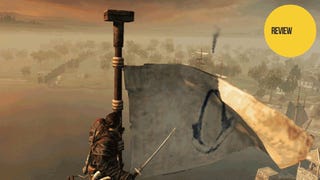 The biggest plot twist in Assassin's Creed history is this: Assassin's Creed Rogue, the least-hyped console game in the series, the one we had good reason to think would be bad, is...a very, very good game. It's a must-play for any AC fan.
What in the world?
Did you even know there was a game called Assassin's Creed Rogue? Released on November 11, 2014?
(NOTE: This review has been bumped up for the March 10 PC release of the game.)
If you didn't, that might be because the game's publisher, Ubisoft, has spent much of the last five months hyping Assassin's Creed Unity, which also came out on November 11, 2014. That's the one you see in TV commercials.