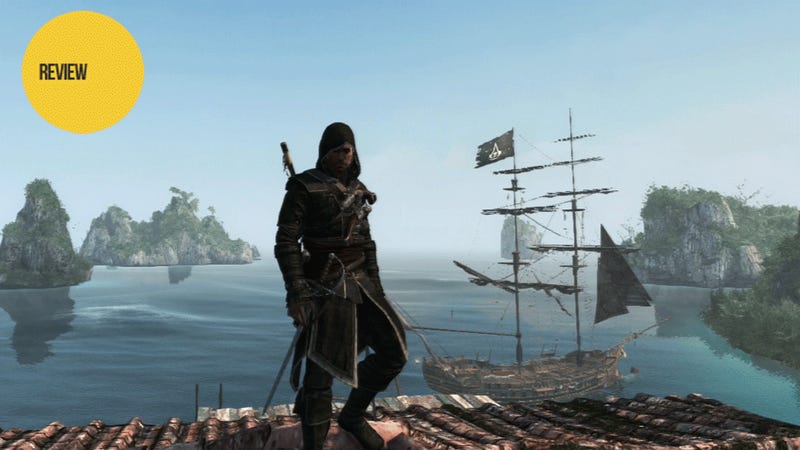 The loading screen is always the same in Assassin's Creed. Your character stands, clad in the robes of his people, armed to the teeth and surrounded by empty space. A desaturated digital landscape fades into the distance and out of sight. You press the thumbstick forward, and he begins to jog. What's left to do but run? And so you run.
I shudder to think how many cumulative hours I've spent trapped in Assassin's Creed loading screens, running. Six? Eight? Half a day, perhaps, staring at a screen, watching a man trapped in a digital construct within a digital construct, sprinting endlessly and getting nowhere.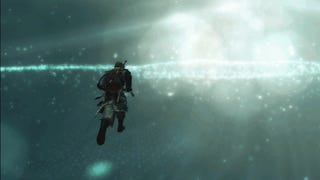 That loading sequence functions as both recurring feature and apt metaphor for the Assassin's Creed series. Each game is a sprawling digital contraption that sends me running in all directions but often leaves me wondering whether I'm actually getting anywhere.
At their best, Assassin's Creed games provide a wonderful way to occupy one's time. They offer an enticing brand of historical tourism: Visit exotic lands in faraway places; climb to the tops of the highest national monuments; meet interesting historical figures, and kill them.
Assassin's Creed IV: Black Flag, more than any previous Creed game, arrives at a crossroads between the series' best traits and its worst habits. It is a vast game, an ocean-sized pirate's chalice that stands empty and asks you to fill it, drop by drop, with your time and attention. It is if not the best pirate simulator I've ever played, certainly the most aesthetically pleasing.
But just as often as I'd find myself gleefully sailing the ocean blue, I'd be churning through the same menial Assassin's Creed tasks I've churned through dozens of times before. Where lies the heart of this series? After six years and seven games, are we any closer to something resembling a destination? And is that destination—and the volumes of ongoing lore and backstory supporting it—even necessary, or could this game have simply been about pirates?
Assassin's Creed itself sometimes feels trapped in those loading screens, unsure where it's running or why.
---
Black Flag tells the story of Edward Kenway, a (sexy) 18th century privateer who sailed the Caribbean and (sexily) adventured through the West Indies. This is Creed game as pure historical fantasy. Call it Hot Pirate Simulator 2013.
Right from the outset, Black Flag appears to have studiously learned from the many failings of its predecessor, 2012's Assassin's Creed III. That game began with a lengthy prologue in which you controlled the eventual protagonist's father Haytham Kenway. On and on it dragged, a tiresome setup to a twist that hardly felt worth the wait. By contrast, in Black Flag you'll be sailing a ship within minutes and engaging in full-on piracy within the first couple of hours. Black Flag's Edward Kenway may be the eventual father of III's prologue-dragger Haytham, but the early goings of Edward's story do not, blessedly, concern themselves with backstory or lineage.