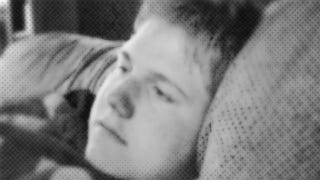 Justin Carter, the 19-year-old League of Legends player who earlier this year was imprisoned for making a Facebook comment that was flagged as a terrorist threat, has had his motion to quash the case denied, according to a report today by San Antonio's KENS 5 news.
In February, Carter was arrested for making comments on Facebook following a League of Legends match. When another player called him crazy, Carter responded by writing "I'm fucked in the head alright, I think Imma shoot up a kindergarten and watch the blood of the innocent reign down." He was subsequently arrested and jailed until an anonymous benefactor donated $500k to allow Carter's family to post bail.
Carter and his legal representation had most recently been attempting to get his case thrown out by the Comal County, Texas court. This latest development is certainly a setback for Carter's case, though in July Carter's lawyer Don Flanary told Kotaku that even if the attempt for dismissal fell through, there exist "many other avenues to take it up on appeal."