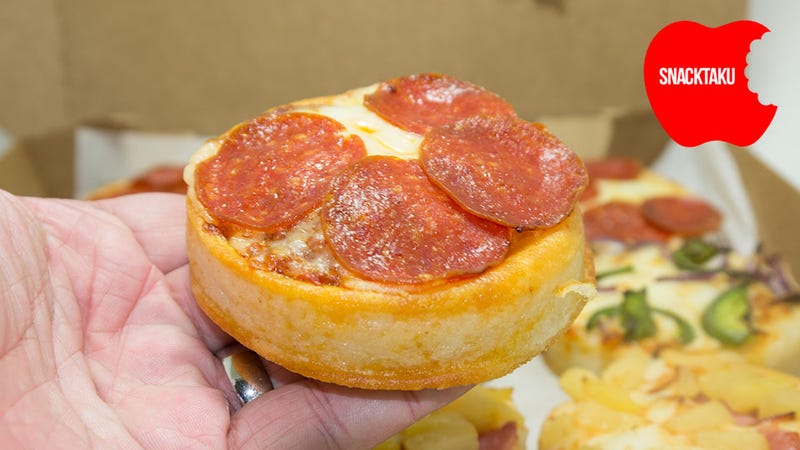 Only the juggernaut that is Pizza Hut would have the balls to spend millions of dollars on post-Super Bowl advertising to introduce the world to its version of the tiny pizzas they sell in the Wal-Mart freezer section for a dollar apiece. They aren't bad, but your time to really enjoy them is quickly running out.
The Pizza Hut Big Pizza Sliders are the even-more-personal version of the Personal Pan Pizza. At only 3.5 inches across at its widest point (don't want to confuse the foodies by bringing geometry into this), each Big Pizza Slider in a convenient handful of pan-style pizza that will fit into the empty disk drive bay of an older computer. Pizza Hut sells them in batches of three ($5.00) or nine ($10.00), so you might want to hit up a used PC store before ordering.
Portability is one of the greatest strengths of the Big Pizza Slider. Another is variety. Each Pizza Hut technician has received clearance to decorate these mini-pizzas in groups of three, so a box of nine means you can order three different sets of toppings—that's pizza squared, only they are round and I promised I wouldn't bring math into this.
For the purposes of this review I ordered a box of nine Big Pizza Sliders with three different topping combinations. First I went traditional with straight-up pepperoni.
Its compact size and thick crust gave me Pizzabon flashbacks.