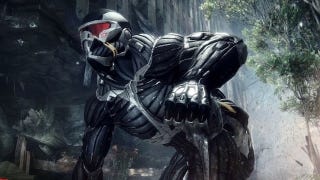 "Nanotechnology offers unprecedented possibilities for progress—defeating poverty, starvation, and disease, opening up outer space, and expanding human capacities. But it also brings unprecedented risks—the specter of devastating wars fought with far more powerful weapons of mass destruction." - Chris Phoenix, Director of Research, Center for Responsible Nanotechnology.
When you step into one of the games in the Crysis series, you step into something called a "Nanosuit." It makes you a stronger, better soldier.
The Nanosuit is supposedly made up of a material called CryFibril, also referred in the game as Nanoweave or Nanofiber. CryFibril is the single most important component of the suit, as it is the medium for the various Nanosuit functions. In Crysis 2, the CryFibril got a major overhaul, making the Nanosuit lighter, stronger and more energy efficient.
Someone at Crytek must have been doing their homework because CryFibril looks suspiciously like a recent real-world breakthrough in nanomaterial technology.
Rise of the digital battlefield—war v2.0
Medical and military scientists alike claim that nanotechnology will transform the future as we know it. With the global proliferation of nanoscale technologies, from the research bench to the consumer market, it is both inevitable and fast-approaching. The question remains though, what will the future landscape look like? The answer really depends on who you ask.
My previous article about nanotechnology in video games—specifically, the Metal Gear series—took a glimpse at how nanotechnology could completely revolutionize the future of warfare. Using some not-so-far-fetched science, soldiers and machines can be integrated into a massive command-and-control network with the help of computers, epidermal electronic sensors and wireless communication systems. The central combat environment would provide detailed battlefield information and control to commanders in real time, in what Colin Milburn (nano culture researcher), dubbed the "Digital Battlefield". Or maybe more appropriately: War—the video game.