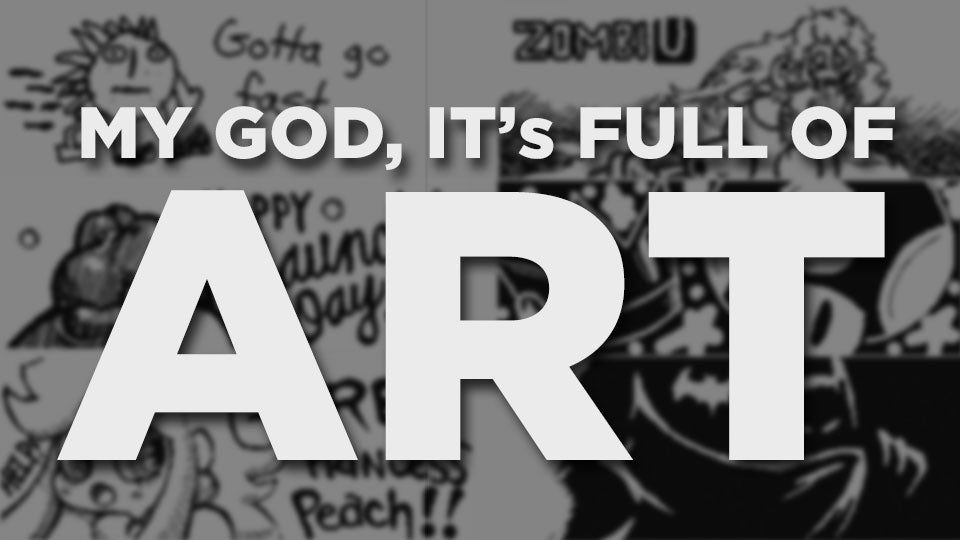 S
If you'd asked me a week ago what I thought the best feature of the Wii U was, I wouldn't have thought 'Miiverse'. But now that we've all had a chance to see it in action, my opinion is quickly changing. Sure there are terrible stick figures, but there are also some great and sometimes funny things happening over there.
What follows is just a small sample of what the Wii U user-base has made so far.
New Super Mario Bros. U has the most robust community by far:

S
The Scribblenauts Page is utterly adorable, with a few of the most popular contributions by 1up.com editor Jeremy Parish:

S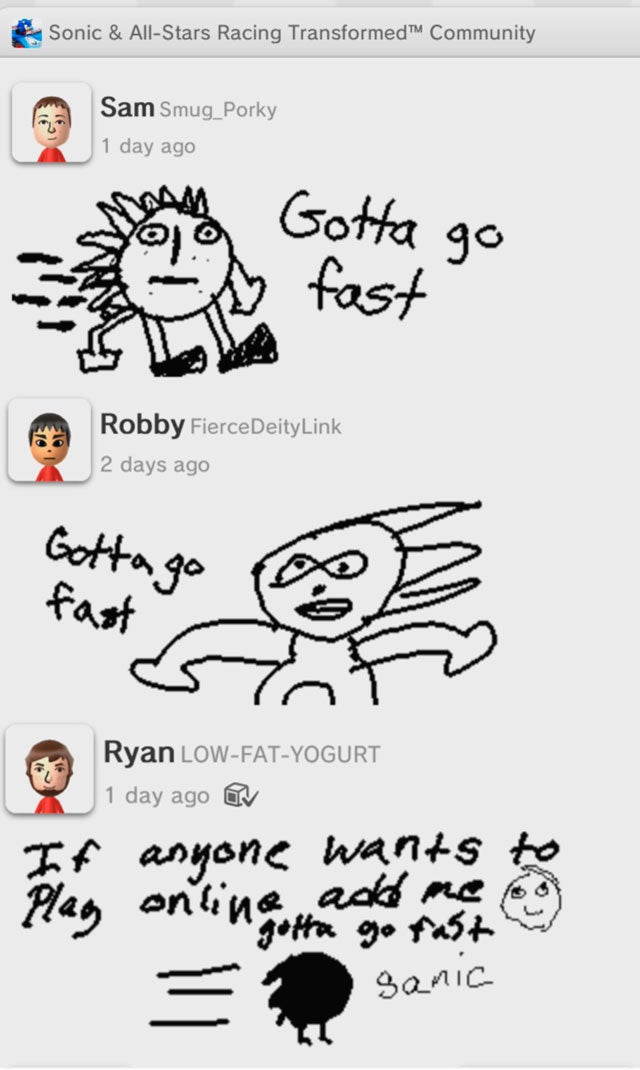 S
There's a lot of Zelda love over at Nintendo Land: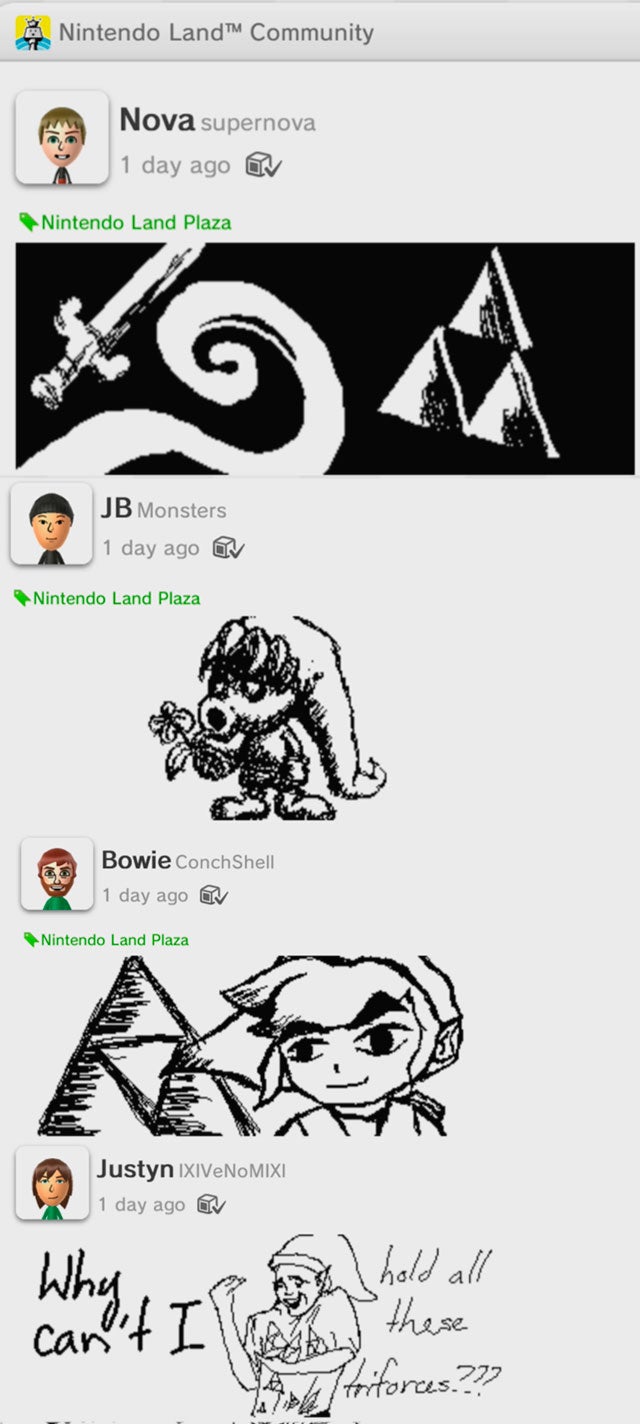 S
Reggie Fils-Aime was scattered liberally throughout the Miiverse: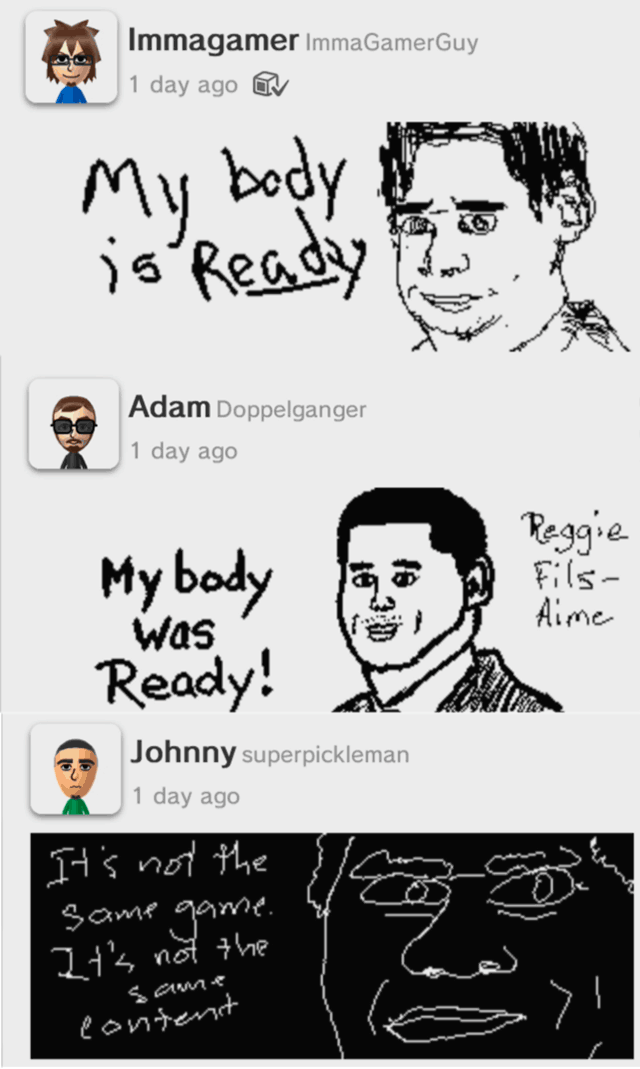 S
And there were a lot of cameos from other games in the ZombiU Community: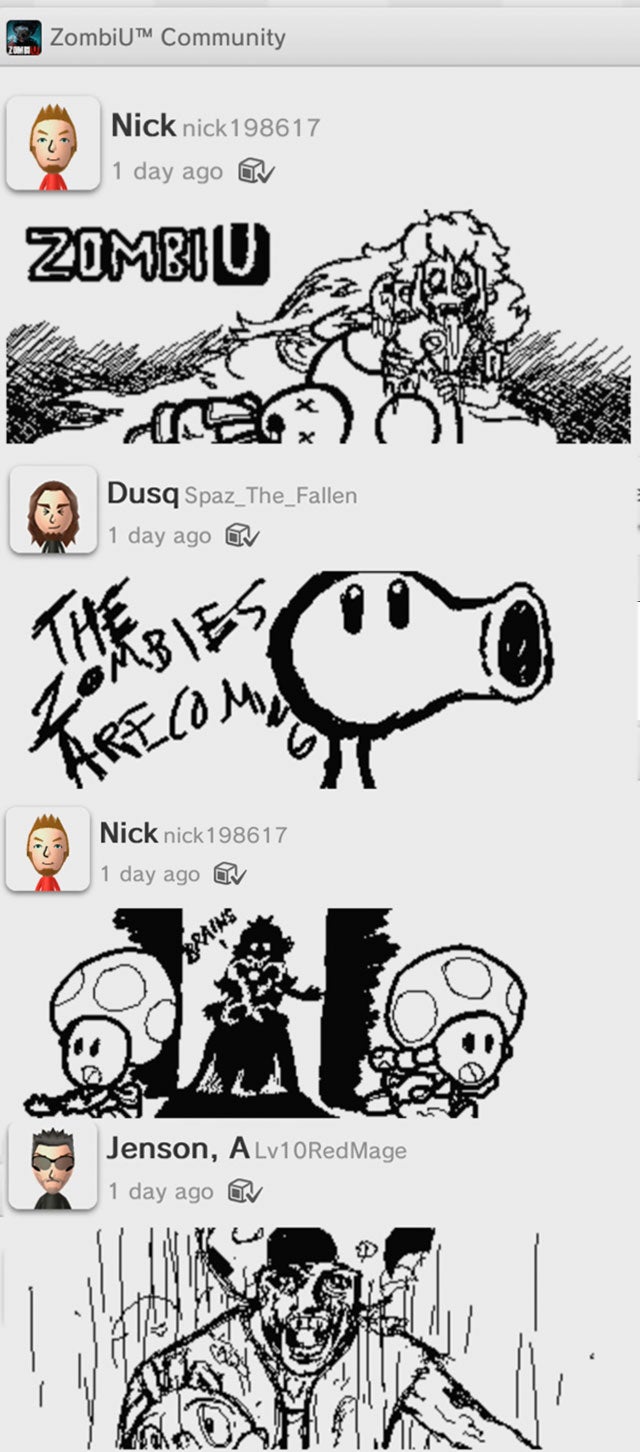 S
However, it wasn't all sunshine and roses: The trolls over at the Funky Barn community couldn't help but ruin the game for everyone (Warning, possible Funky Barn Spoilers):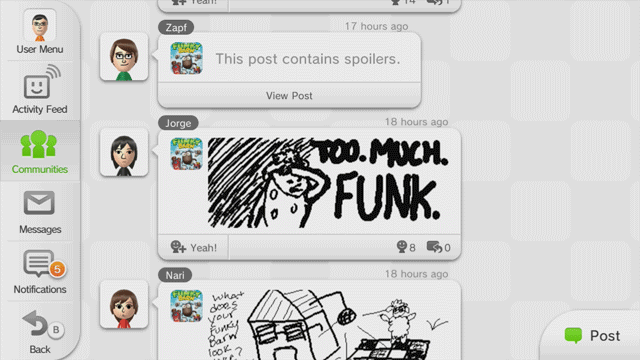 S
Of course, this is just a very small sample. See something you like on Miiverse that isn't here? Feel free to post it in the comments.