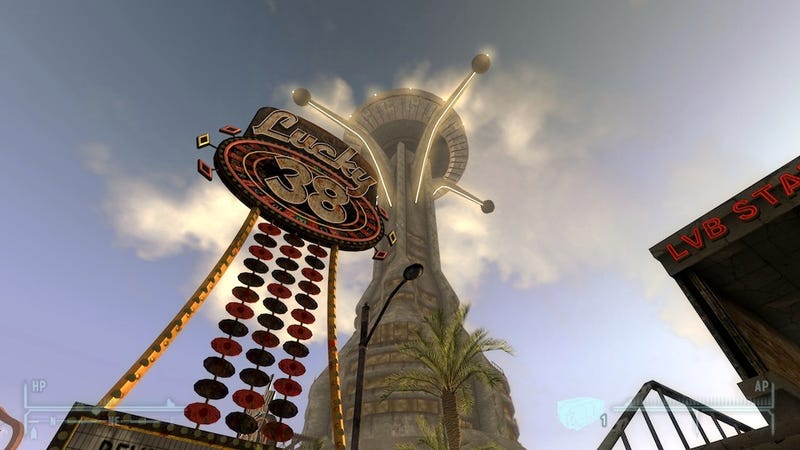 When I play Bethesda's open-world role-playing games, I steal. A lot. I know I'm not alone in this—in fact, I'd wager that almost every single human who has played Fallout 3 or Morrowind or Skyrim has stolen something or other.
After playing so many hours of Skyrim over the past year, I've noticed something odd during my extended return to Fallout: New Vegas—the Karma System. It changes everything.
I noticed immediately how every time I stole some (necessary! important!) piece of ammo or health kit, the game would play that oh-so-disappointed "You've lost karma!" sound effect, and I'd feel bad about myself. Even when I was robbing someone like The Silver Rush, the one place in New Vegas that absolutely demands robbery. It's run by a crime family, and they're all assholes. But nope, Karma lost.