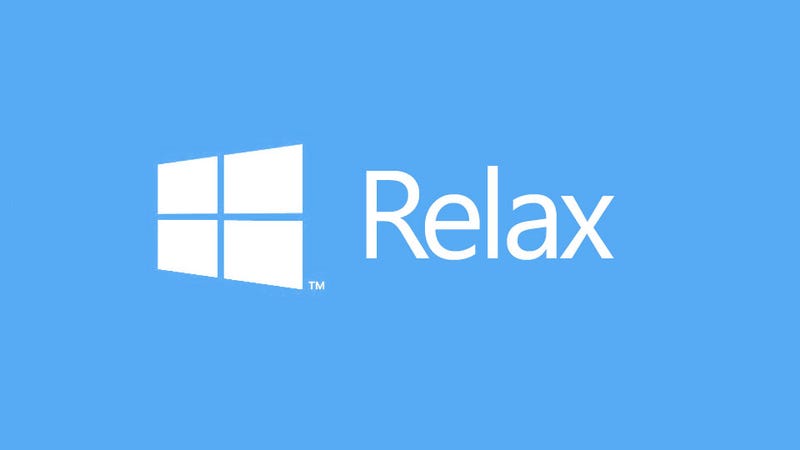 Windows 8 has its problems. Some of these are immediate, others hypothetical (and potentially graver in nature). But I'm finding, as I write this using the operating system, having been playing games using the operating system, the negativity over Microsoft's latest Windows seems a little extreme.
Sure, the Start screen is annoying, and the way Microsoft wants to tie so much of it to a centralised account is very un-PC, but I'm a guy who uses his PC for games, writing, games, browsing the internet then more games. If you're much the same, and you're thinking about jumping in early with the new OS, you should know that it's nowhere near as bad as some will have you believe.
In the weeks leading up to Windows 8's release, people have raised a number of concerns with the OS. Concerns that very nearly had me sitting back down, enjoying Windows 7 and not bothering with an immediate update. Maybe not updating at all. But I'm glad I did. Here's why (and why you might not).
INSTALL
I have never, ever installed a version of Windows on top of an older one. I've always preferred a clean install on a wiped HDD or new PC, because technology simply couldn't handle moving all my stuff and keeping it in order once it got there. Yet I'd heard good things about Windows 8's install process. So I decided to risk it.
After a surprisingly brief install process—around an hour, give or take—my PC rebooted into Windows 8. And the transition had been as smooth as I could have hoped for. My desktop wallpaper was there, my files were all there, but more importantly, my games, game settings and even customised Steam skin was there. All my games worked, all my save games worked, and I didn't even need to re-renter my Steam account information.
START SCREEN
All the bad things you've heard are true. It sucks. On a tablet it's a beautiful interface, and practical to boot. On a desktop, it's silly. Customisation is limited, movement with a mouse and keyboard is counter-intuitive, full app support is restricted to official programs sold through Microsoft's store, and every time you turn around you're having to login to an official Microsoft account. Unless you're a casual user with a touch-screen monitor, there is absolutely no reason for this to exist. At all.
And yet...right there, when it starts, is a big button that says "desktop". Click it and you'll be zoomed to "old" Windows, with a taskbar and desktop folders, just like you know it. You'll also be sent straight there if you've got an application "pinned" to your Start screen that isn't natively supported. From here, it functions almost exactly like any other version of the OS. All your games, programs, Fraps, whatever, this is where you'll be launching most of them from, just like you always have, and they work here just like they should.
Well, with the exception of one weird oversight, the lack of a "start" button, but you can easily fix that with Stardock's excellent Start8 (note: it costs $5).