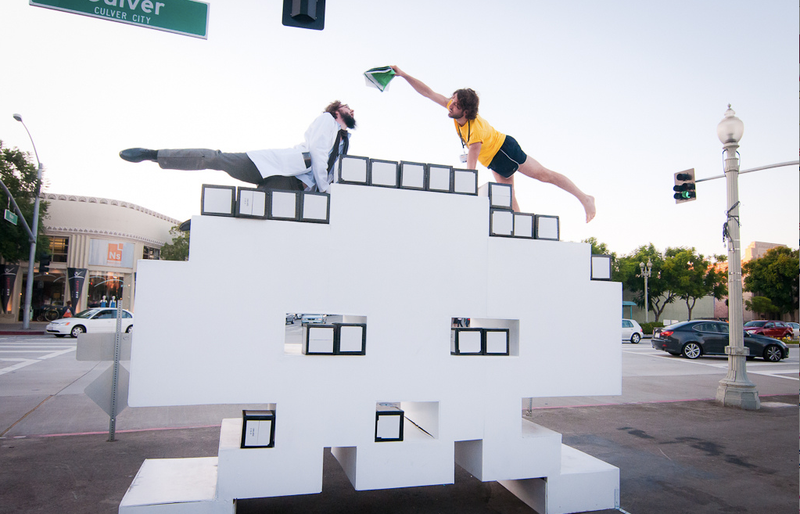 "Indiecade is like the burning man of video game events."
I can't remember who said that to me, but that's how the young conference celebrating independent games —which started off as a part of E3 before it went off and did its own thing—was introduced to me.
I have no real conception of Burning Man, other than "it's a giant party in the desert." That might be wrong. The Burning Man website makes the event sound more hippieish, while the Indiecade Wikipedia page compares the Indiecade to Sundance.
The point here, I think, is that Indiecade is different. And when I compare it to, say, PAX or E3—both of which soullessly scream INDUSTRY and BUSINESS so hard I walk away feeling like I hate video games and everything they stand for—it's the type of difference I want to believe in.
2012 has been a good year for these sentiments, as it's a banner year for indie games.That's appropriate, given how much everything is changing right now. Key figureheads from big gaming companies are stepping down and starting their own thing, chasing after the potential and freedom that indie development promises. And I suspect that many of my colleagues will end up with GOTY shortlists that include more indie games than they do triple A games. The average person, meanwhile, when extolling the virtues of the medium to others, is more likely to pull out Journey first rather than Call of Duty.
All of this adds up to something. What is that something? I'm not sure. Attending Indiecade was a search for that answer; a mystery compelling enough to make me disregard my uncomfortable experience with previous conventions.
Indiecade is held in Culver City, which I am told is "pretty much" LA, only more wholesome, more presentable. Going through the exasperatingly hot LA for the first time last Thursday saw me rolling through through slummy places full of Spanish architecture, and I thought to myself that I could have easily mistaken it all for a neighborhood in Central America. I think I heard a gunshot at least once this weekend.
Culver City, by comparison, has no grit, seems almost a little too perfect. It's the type of place where police officers will readily fine you for jaywalking, and weekend cruisers aren't lowriders, but helmet-wearing gangs on freaking mopeds revving hard like they're fierce or something. Uh huh.
You wouldn't think that the vanguards of disruption would hold something like Indiecade in Culver City of all places, but maybe the truth is that regardless of what myths the indie scene peddles about the type of outsider voices it includes, the scene remains kind of bourgeois. When that very same scene postulates that you shouldn't make games unless you make x amount of income, maybe Culver City is perfect for Indiecade.