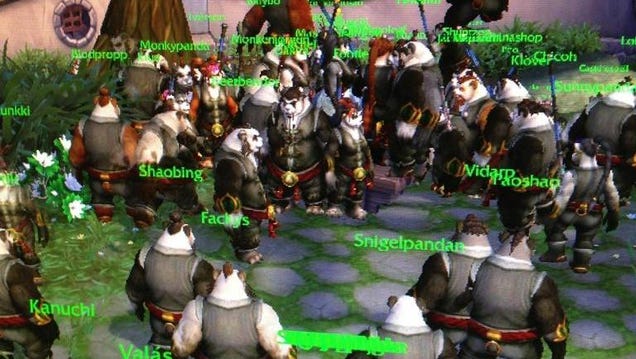 This shot of World of Warcraft: Mists of Pandaria was snapped by Dutch Twitter user Nederob just two minutes after the game was unlocked in Europe.
He says there's been no server troubles. But Blizzard has also sent this out (26 minutes after the expansion went live), so... good luck!
If you're experiencing login issues, don't panic! Our technicians are constantly monitoring all realms and making adjustments as needed.

— Blizzard CS EU (@BlizzardCSEU_EN) September 24, 2012
We'll have impressions tomorrow.