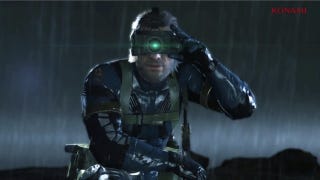 Remember when Hideo Kojima jokingly told Kotaku readers to petition Konami so that he didn't have to make Metal Gear Solid anymore? Good times. But as the stunning debut trailer for the newest Metal Gear Solid, the open world game MGS: Ground Zeroes, proves, yes, Hideo Kojima does have to make Metal Gear Solid.

That's not a bad thing! Just don't ask the guy about Project Ogre.
For months now, Kojima has been trumpeting a new title, which is codenamed Project Ogre. Is Metal Gear: Ground Zeroes this game? Um, no. Apparently, it's not. What's more, the game creator is sick of people asking him if Ground Zeroes is Project Ogre. But who could blame them?