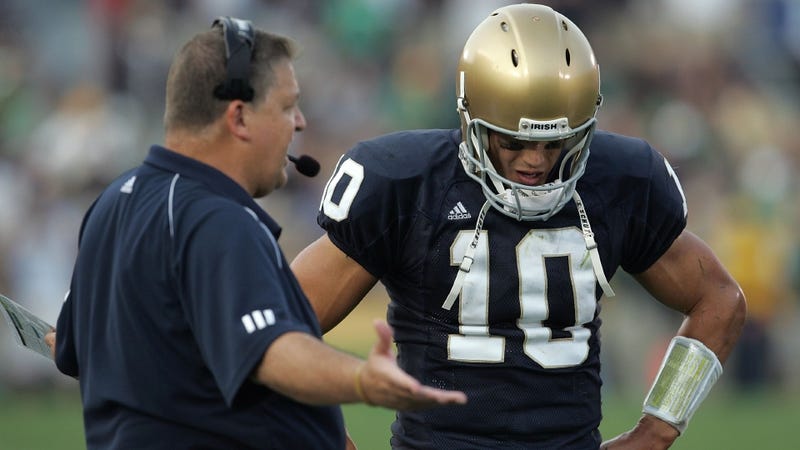 Poor Paul Wulff. I don't think I played a dynasty season in NCAA Football 12 in which Washington State didn't fire him. Like clockwork, his name was on the axe list when the annual "Coaching Carousel," implemented last year, started to spin. He never had a winning season in Pullman and his two Pac-12 victories last year, in real life, were a career high. It was so easy to predict his dismissal, a video game could do it.

I thought about this when I finished up a dynasty in NCAA Football 13 and saw that Frank Spaziani went 3-9 at Boston College and just barely held onto his job. Brian Kelly went 5-7 at Notre Dame and was already feeling the heat even though, in real life, he's under contract through 2016. (In NCAA Football, coaches have between one- and four-year deals.) At Missouri, somehow Gary Pinkel kept his job despite being rated 0 percent in job security. (The Tigers went 5-7).
With all that in mind, I went looking for this year's Paul Wulff. These are big-name coaches who got shitcanned in my simulation of NCAA Football 13.
[Note: I'm using custom named rosters, of course. You can get your copies for free, too.]