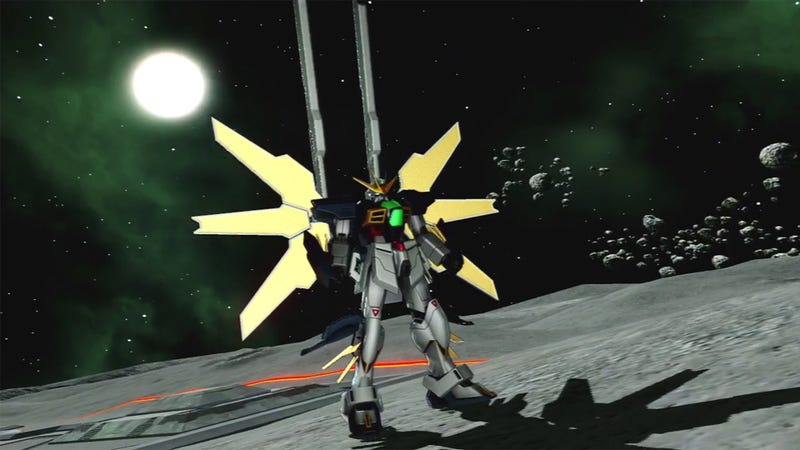 Mobile Suit Gundam Extreme VS, the tenth game in the Gundam VS series, is the most popular home and portable console fighting game of this generation in Japan. It's also practically unheard of in the West. And while those outside of Japan may think that Extreme VS is nothing more than a cheap tie-in game, leeching off the success of its brand name, it really is a lost gem that gamers the world over are missing out on.
Good — Fast, Tight, and Polished
Extreme VS is not like most 2D fighting games—or 3D fighting games, for that matter. It shares much more in common with Sega's Virtual On than Street Fighter, except for in one major category: polish. Indeed, the best thing about A-tier fighting series is how the games get progressively more polished after each iteration. By the tenth iteration, needless to say, this series is very well polished. And it's thanks to that polish that Extreme VS is a fast, tight, balanced fighting game with over fifty diverse characters in its roster.
Good — All Your Favorite Units Guaranteed
Gundam Extreme VS has a few mobile suits from nearly every series, OVA, and movie the franchise has put out and each individual Gundam performs moves and attacks ripped directly from their respective series. This means that no one mobile suit plays exactly like any other. Of