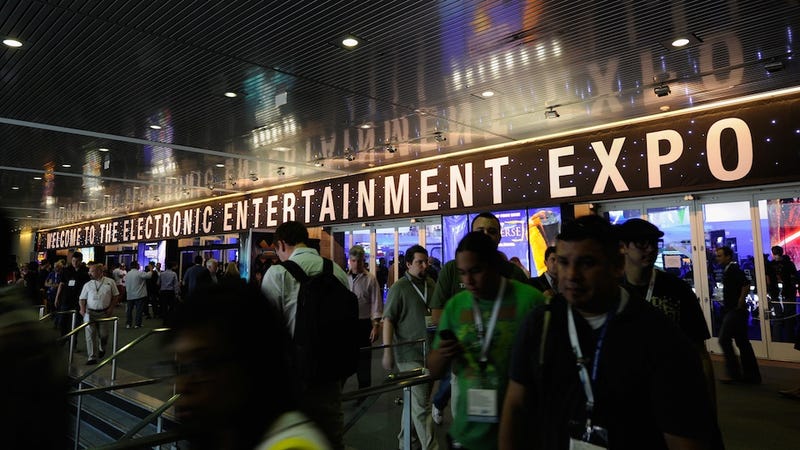 In two week's time, the E3 press conferences will be over. You'll have seen the biggest newest from Nintendo, Sony, Microsoft, EA and Ubisoft. You'll know all about the Wii U, the next big things for Xbox 360 and the future of PlayStation.
But how will you have seen this news?
If you are near a TV, you will hopefully have enjoyed the splendid 17 hours of marathon coverage planned by our friends at Spike TV. They're airing all of the E3 press conferences. They are, in fact, the only TV network airing the Nintendo one on Tuesday, June 5 (noon ET, 9am PT). They will do the other four live on Monday, June 4.
But what if you're not near a TV? What then? Or what if one screen is not enough for you? Have no fear. We'll be livestreaming Spike's 17-hour marathon right here on Kotaku on June 4 and 5, including all five conferences and lots of behind-the-scenes analysis featuring Spike's master of all things gaming Geoff Keighley and a smattering of your favorite Kotaku editors.