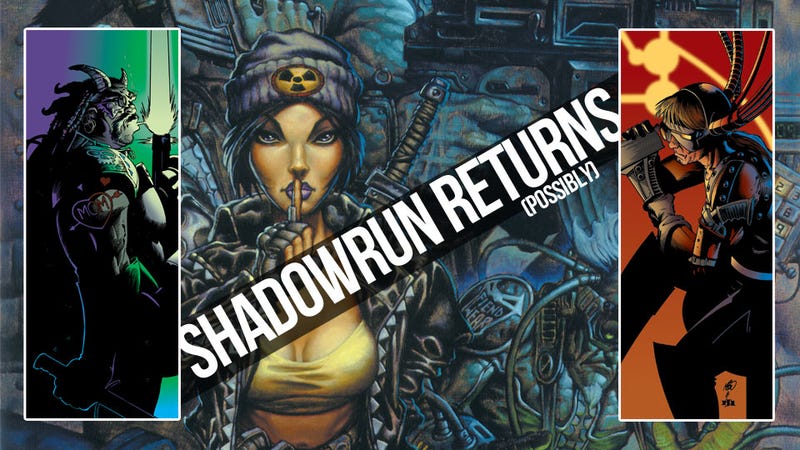 For more than two decades pen-and-paper role-players have been losing themselves in the dirty streets and glimmering megacorps of Shadowrun, yet only four largely forgettable video games have explored the setting's unique mix of cyberpunk and urban fantasy. Series creator Jordan Weisman would like to fix this oversight.
Weisman and his team at Harebrained Schemes want to create the old-school, 2D, turn-based Shadowrun game for PCs and tablets that fans have craved for ages but never received. A game in which the player creates a character, recruits a team of runners, and immerses themselves in hand-crafted tales of magic, machinery and mayhem.
They're just going to need a little help.
Weisman, a character in his own right, has recruited a crack team of designers and storytellers to make his vision of the perfect Shadowrun game a reality. Unlike the corporate-funded missions in the fictional world he created with FASA back in 1989, however, this particular adventure requires a little crowd-sourcing.
Having witnessed the tremendous success enjoyed by Tim Schafer of Double Fine and Brian Fargo of inXile, Weisman decided that Kickstarter was the perfect place to gain funding for his labor of love.