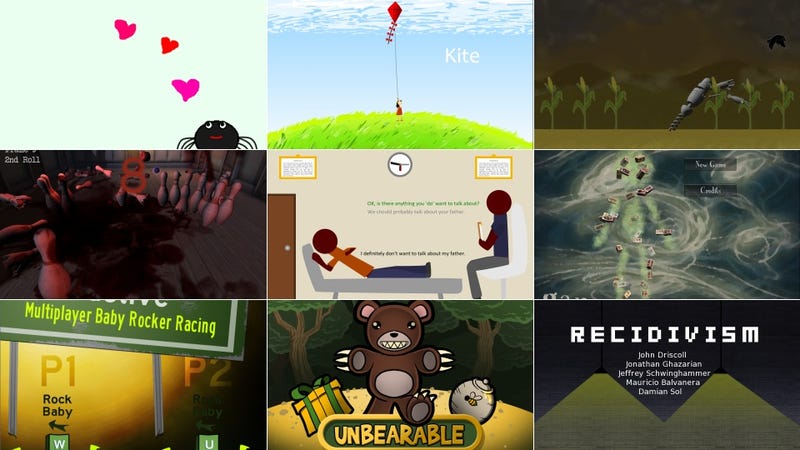 Ever wanted to play a video game where you and seven friends control the legs of an octopus? How about where you play as a pigeon and fly from building to building, convincing businessmen not to jump to their deaths? How about a game where the "pause" button is your only weapon?
Thanks to last weekend's "What Would Molydeux?" game jam, you can now play those games and hundreds more.
What began as a tossed-off twitter joke exploded into a bit of a global phenomenon as hundreds of game developers worldwide pooled their talents in a nigh-unprecedented embrace of ridiculousness.