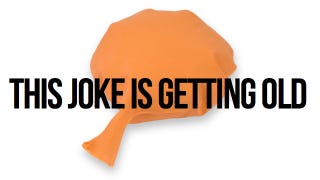 Oh, great. April Fool's is on Sunday. This is the worst day, the absolute worst, in video gaming.

The self-publishing capability of the Internet and the concept of viral spread has definitely made this holiday more hazardous for credulous reader and skeptical newsman alike over the past 12 years. But video gaming, as a subject, has seen well more than its fair share of fakery, pranks, and outright bullshit, and it has as much to do with the culture of games as it does the exploitable nature of digital images and an industry so given to rumor.
Before you think this is another rant where I wholesale blame readers and gamers, no. We—the media, that is, and games' publicity machine—have largely brought it on ourselves. It's hard to gripe authentically about April Fool's when your own publication has attempted its own jokes, and we did as recently as two years ago.