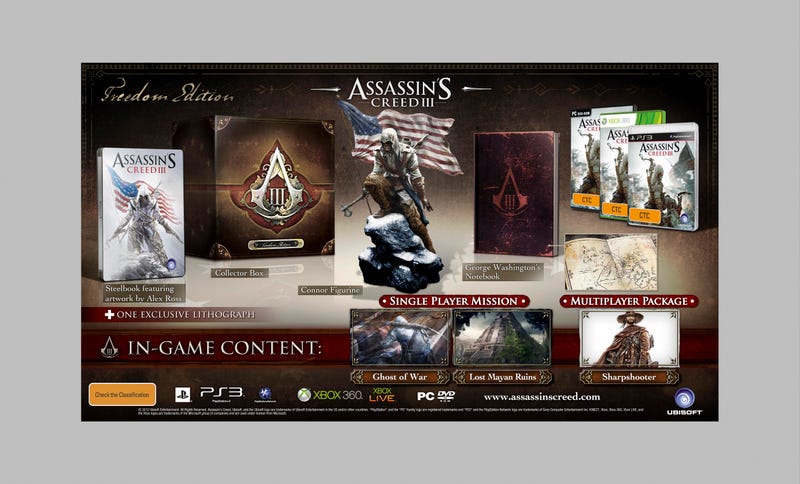 The Revolutionary War setting of Assassin's Creed III means that, tricorn hats aside, there's little tying the game to another of people's favourite historical periods, the age of pirates.
That hasn't stopped Ubisoft from bringing the two together anyway.
Announcing the game's fancy collector's editions, curiously available in Europe, Australasia, Asia and the Middle East, Ubisoft also took the wraps off a few exclusive missions you'll get with the more expensive versions.
One of them takes you to the ruins of a Mayan pyramid, and upon completing the mission you'll get the use of "Captain Kidd's fabled cutlass".
Now, Captain Kidd (real name William Kidd) is one of the more colourful of the many pirates who roamed the New World between the 17th and 18th centuries. Despite a rather mundane track record in terms of battle and plunder, he made one hell of a scene with a very public trial and a very public execution upon his eventual capture, in which his body was left to hang over the Thames in an iron cage.