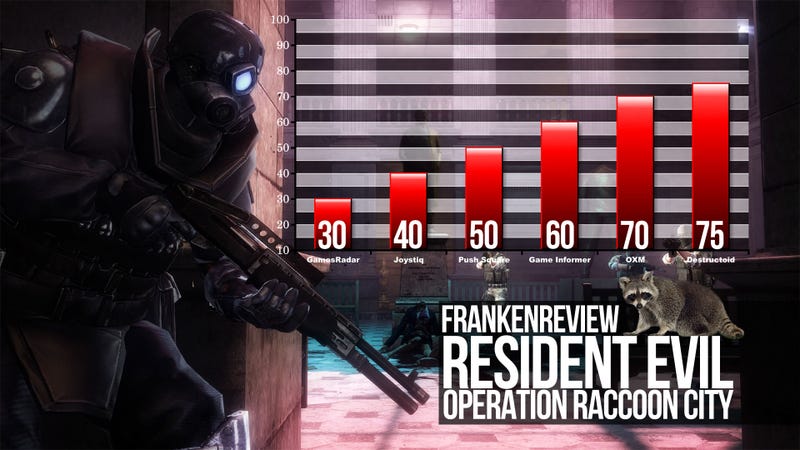 For decades those pesky raccoons have been sneaking about at night, digging through our trash cans and generally making a mess of things. It's time the game reviewers of the internet strike back. To Raccoon City!
It may sound like a nice place to live and cuddle, but like the furry fiends themselves, Raccoon City is only cute from a distance. Get too close and it turns on you, teeth bared and hissing. You run, terrified at the sudden transformation, and when you finally return the only trace of the once adorable animal's passing is a game console clogged with malodorous droppings.
Aren't you glad Evan reviewed Resident Evil: Operation Raccoon City instead of me now? It would have been paragraph after paragraph of fun facts about our furry friends. Did you know raccoon hand washing is really a way for the creatures to thin the sensitive membrane covering their paws to better detect the good bits of the food they scavenge? See? I'm completely out of control.