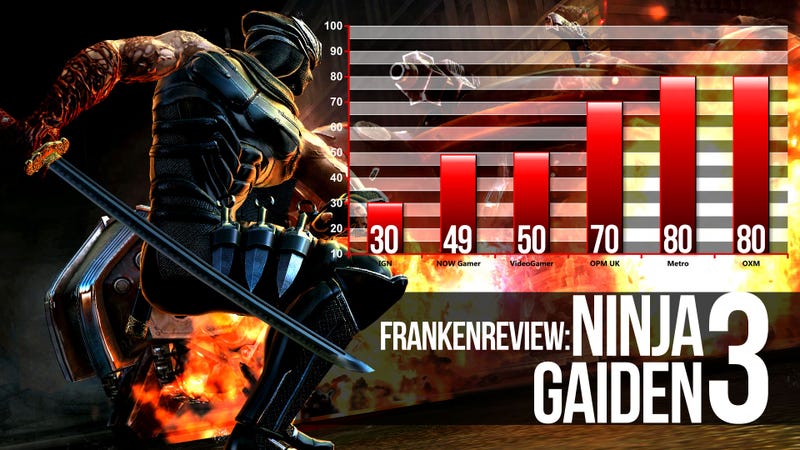 For years the folks at Team Ninja have been making poor game reviewers battle their way through some of the most ninja battles in gaming history. With the release of Ninja Gaiden 3 the tables are finally turned.
In order for the tables to be turned the game critics would have to make their game reviews incredibly difficult to survive. Using that criteria, at least three of the reviews featured in the Ninja Gaiden 3 Frankenreview fit the bill, delivering some of the lowest scores in franchise history. The other three seem to cut the latest entry a bit more slack, but still don't hold back when it comes to heavy-hitting criticism.
Last week I joked that the Dead or Alive 5 demo might be the best reason to buy Ninja Gaiden 3. Was I right?