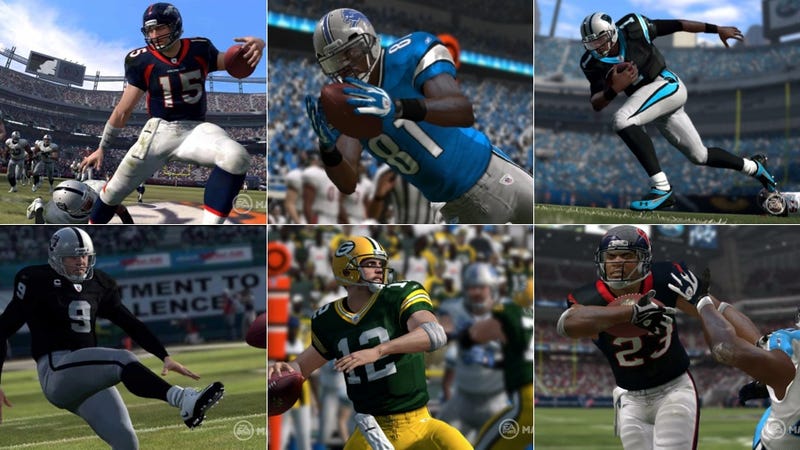 EA Sports yesterday completed its announcement of the field of 64 candidates for the cover of Madden NFL 13, and opened voting today in its joint promotion with ESPN. Having tried to predict the entire field before it was announced (I went 38 for 62), I'm now going pick who wins the play-in round.
How it works this year: All 32 teams have two player representatives. Fans choose one this week on SportsNation's Facebook page. The winners then get re-seeded into a traditional bracket. So I haven't picked any future matchups because, well, they don't exist yet.
Bear in mind that while some of this judges a player's popularity to his own fan base, obviously sports fans nationwide are voting in this, too. And popularity, not talent, is the sufficient condition for winning out. Some knowledgeable fans will vote based on a player's merit and performance, but many more—and nearly 13 million cast votes last year—will not.