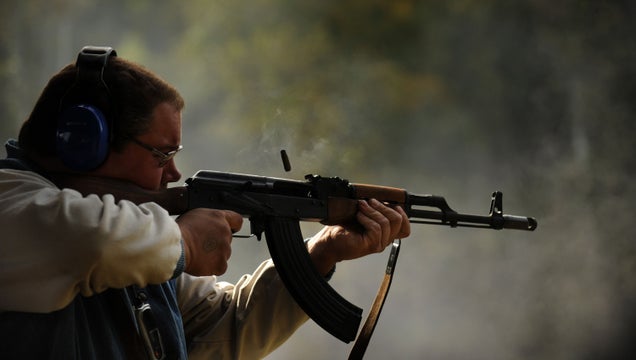 S
The Russian government will spend part of a $690 billion military improvement budget on introducing a new model of its Kalashnikov rifles, known more commonly as AK-47s and one of the most common weapons in the real world and video games. (See Call of Duty, among many others.)
"We are planning deep modernization of the Kalashnikov assault rifle," Deputy Prime Minister Dmitry Rogozin said in an address to parliament quoted by the Reuters news agency. "This will be a weapon with detachable equipment, such as an optical sight and a lamp."
No images were available. Russian military upgrades, including those of this famous and notorious rifle, are due by 2020. The original AK-47 was designed in the 1940s.
War video game creators, take note.
Russia to modernize iconic Kalashnikov rifle [Reuters]
(Top photo by Matt McClain | Getty Images)